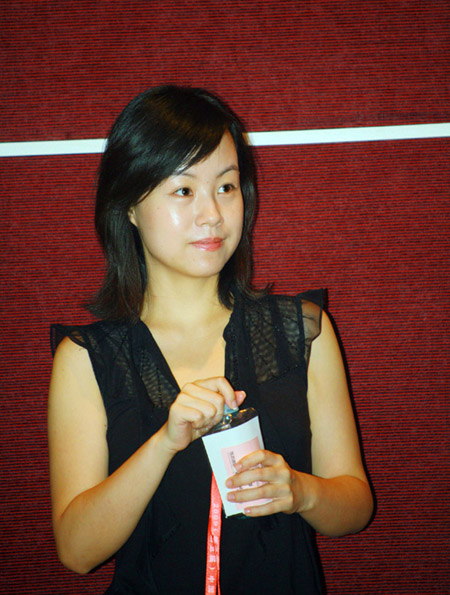 Photo provided by Tina 
Yi Shitian, who prefers to be called Tina, seems quite reluctant at the beginning to share her ambitious career dream- to help China's rich invest in real estate in the UK -- until she is ensured that some media already predicted this market trend months ago.
A UK-educated postgraduate in finance, she first worked in an international bank for several months in 2007, but was disappointed to find that the job lacked the space to either apply her expertise or challenge her passion.
"That was a painful period, and I complained a lot, not only about work but also the environment in Beijing, such as the dry weather and crowded streets. My only dream then was go back to work in the UK again. "
Tina's new job exposed her to the booming real estate industry, and she is involved in a broad range of challenging tasks, such as financial risk analysis and housing revaluation. Most of her clients are foreign funds, developers, and investors.
Already in her late 20s, she has to balance her career ambition with the expectation of her parents, who hope Tina will get married and have a baby. The well-dressed girl, who speaks softly but clearly, is planning to tie the knot with her fiance soon, but she can't give up the idea of working in the UK so easily.
"The price of housing in Beijing is too high. One of my plans is to cooperate with local real estate agencies in the UK and introduce Chinese customers to invest there," Tina said.
"It's not all about making money. Actually I liked the railway station or airports when I was a kid because I always enjoy the sense of being on the way, living in another place for several years, or experiencing different cultures. I also hope to work as a volunteer for some years," she added.