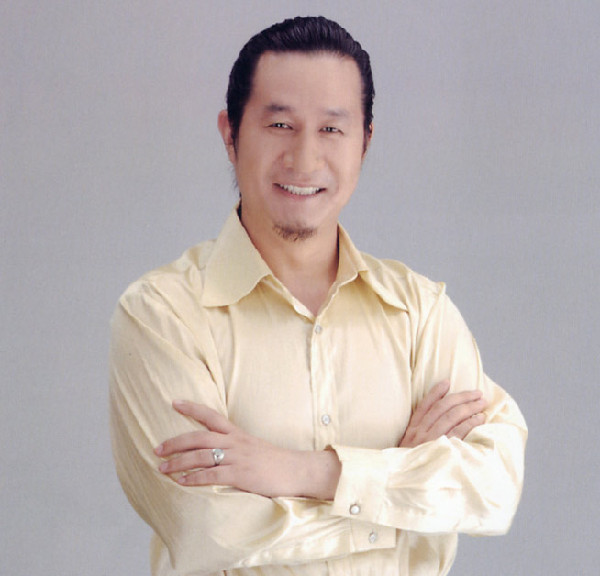 File photo of Chen Yufu 
Chinese painter Chen Yufu's studio looks like a coffee bar at first sight, but visitors can't help wondering how the artist can afford the high rents at the two-storied space in SOHO, the heart of Beijing's CBD. The answer is that Chen is a successful artist and agent for artists.
A believer in Buddhism, the 35-year-old won acclaim by painting the lotus, an important emblem in Buddhism. But the artist denies he paints for Buddhism or to demonstrate any specific ideas through his artworks, some priced at 1.8 million yuan ($260,000).
"I have no idea or preset purpose in mind when painting. It's just a spontaneous reflection. So I will not sell my painting to anyone who pays the most. The painting is like a daughter, and the purchasers must know the value and love it even if they can't pay the most."
Chen admits that few artists are like him, who has no worries about the pressure of making a living. Therefore, his dream is to establish a fund to support young and talented artists, and with the profits made from collecting and auctioning, Chen will donate to socially disadvantaged groups, like poor children.
Chen believes China's art market is still young, after 30 years of economic growth has produced a growing number of rich people. China needs at least 20 years for the art market to flourish, said Chen.
"The reason driving the market is that rich people will develop new tastes in their spiritual world in addition to the show of real estate or limousines."
Chen likes reading philosophy in his spare time and gets enlightened with what he calls an intriguing question of "When I will die?" Time goes by fast, and it's better to do something beneficial to society, said Chen.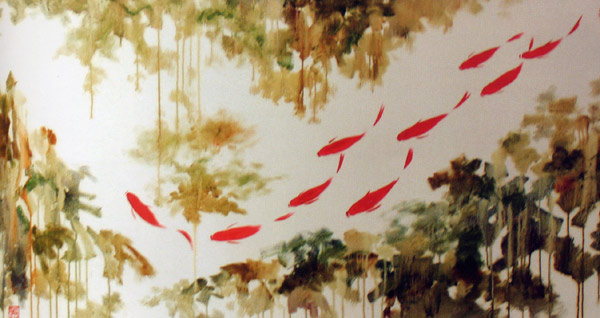 Chen Yufu's painting