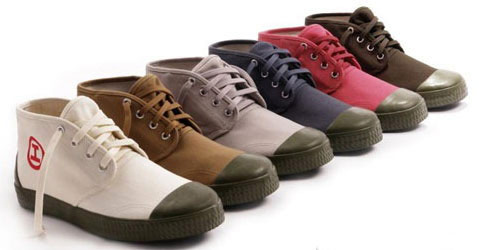 Photos of new "Jiefang Xie" auctioned on eBay. [Photo/eBay]
An updated pair of traditional Chinese military shoes, dubbed "Jiefang Xie," is being sold for up to $75 overseas in the European and US markets, the Xinhua News Agency reported Monday.
The new version is jointly developed by an American company and a Chinese domestic shoe manufacturer in Jiaozuo city of Central China's Henan province. While maintaining the classic rubber toes and canvas uppers of the Jiefang Xie, they made improvements on the materials to make them stronger and more comfortable.
Jiefang Xie, meaning "liberation shoes," are green rubber-soled canvas shoes launched, along with military uniforms, by the General Logistics Department of the People's Liberation Army in 1950. The shoes swept the country for decades but began to lose favor due to bad ventilation leading to foot odor, according to the report.
The new version of old Jiefang Xie prevents the unpleasant smell and has the advantage of being wear resistant and waterproof, said Cui Hua, general manager of the shoe manufacturer in Jiaozuo. They look more fashionable as well, he added.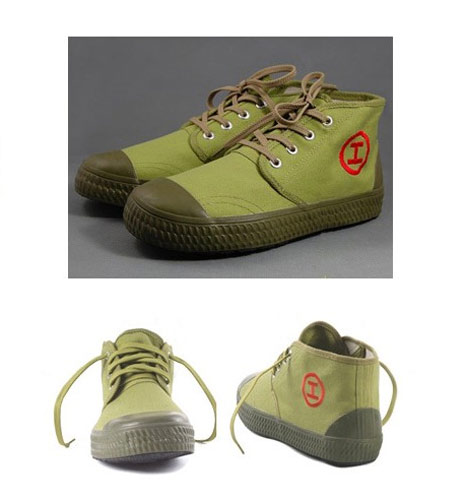 Photos of a green pair of updated "Jiefang Xie" auctioned on eBay. [Photo/eBay]