BEIJING - Vice-Minister of Human Resources and Social Security Sun Baoshu was confirmed among the 54 injured in Tuesday night's passenger jet crash that left 42 dead in Yichun city of Northeast China's Heilongjiang province, local officials said on Wednesday.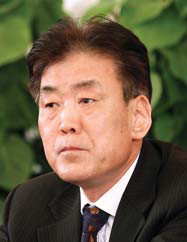 Sun Baoshu, vice-minister of human resources and social security, was on board the plane that crashed in Yichun, Heilongjiang province, on Tuesday night. 
Related readings:


 Air carrier suspends operations after plane crash


 China starts probe in plane crash


 Vice premier orders probe into NE China plane crash


 Survivors recall Northeast China's plane crash

Officials confirmed that 60-year-old Sun, together with 17 officials from the Ministry of Human Resources and Social Security and its provincial departments, was on board and headed for a meeting in Yichun, Xinhua News Agency reported. Most survived but suffered injuries.
"Sun suffered broken bones as well as brain and lung injuries," said Li Jinchang, a doctor with the Yichun No 1 People's Hospital, who operated on Sun overnight.
The doctor said the operation lasted four hours until 2 am on Wednesday.
On Wednesday afternoon, Sun was out of life-threatening danger, Jin Yi, a publicity official of Yichun, told China Daily.
Meanwhile, two officials from the labor and social security bureau in Chengdu, capital city of Southwest China's Sichuan province, were killed in the crash, officials with the bureau confirmed on Wednesday.
Bureau chief Hu Changnian and director of the bureau's general office Tang Xinquan were among the dead, according to a list published by the local government.
"We felt very sad when we heard the bad news about 2 am on Wednesday," an official surnamed Wu with the bureau said.
Around 8 am, officials with the bureau and relatives of the two victims rushed to Yichun to deal with the aftermath, Wu said.
Some 20 officials from the National Development and Reform Commission and its nationwide branches were also on board, Caijing magazine reported.
They were headed for Yichun to attend a work conference at the invitation of China Economic Herald, a newspaper administered by the commission, the report said.
The paper would not comment when reached by China Daily on Wednesday afternoon.
Although names of the dead have been released by the local government, their identities are not yet confirmed, officials in Yichun said.