BEIJING - The end may now be in sight for frustrated drivers who have endured a nine-day, 100 km- (60 miles) long traffic jam on a highway leading into Beijing, state media said on Monday.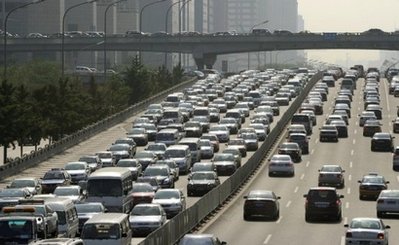 Vehicles on the road through the central business district in Beijing on August 4. [Agencies]
The snarl-up has been caused by roadworks, which are not expected to finish for another month, state news agency Xinhua said on its website.
Drivers, mainly of freight-carrying trucks, have had to kill time playing cards, the report said.
The traffic stretched back all the way into the nearby provinces of Hebei and Inner Mongolia, it added.