BEIJING - Pang Shupei, a 23-year-old college graduate, has become a hero in Xixia county's Yingwan village, Henan province, where he serves as an assistant to the village's Party secretary and volunteers as an extreme weather forecaster.
Pang's timely warning of a raging rainstorm, which turned out to be the worst the village had seen in 260 years, helped save a lot of lives in Yingwan, where some 1,600 people live.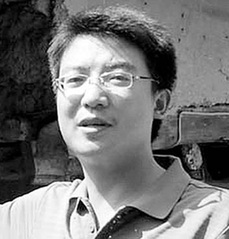 Weather forecaster Pang Shupei. Li Jin / for China Daily 
More than 60 villagers, who were living in mud houses under a dam, were moved to safety before uprooted trees crushed their homes.
Pang is one of some 375,000 grassroots weather forecasters trained by the China Meteorological Administration (CMA) since 2008.
He received a storm warning from the county meteorology bureau of Xixia at around 5 pm on July 22.
Ever since Pang became a volunteer weather forecaster for the village last year, he has received several such warnings. "But this was the first time the situation was really serious," he said.
"Heavy rain is always a threat to houses made of mud. Besides, these houses were situated under a river dam."
Pang immediately rushed to the village officials and persuaded them to move some 60 residents from their earth-made houses, which won't be able to withstand the might of the impending storm.
The village Party branch members wasted no time in deciding to move the residents to the village's primary school.
Pang joined the officials to persuade the villagers to gather all their belongings and move into the school as soon as possible.
After all the residents were evacuated, Pang kept a close watch on the riverbank, waiting for the imminent flood.
"It was a sight I will never forget. The storm was uprooting the trees like they were made of paper, and the falling trees flattened the mud houses. It was a relief to know the houses were empty.
"It was the first time I came to realize the huge responsibility a weather forecaster shoulders to ensure people's safety," Pang said.
Pang, who was born and brought up in a village in the same county, became a village official in Yingwan soon after graduating from college last year.
Aware of CMA's training program to develop a nationwide network of grassroots weather forecasters, Pang immediately signed up and became the village's weatherman after receiving three days of training.
Pang has never switched off his mobile phone since. The Xixia meteorology bureau frequently sends him warnings of extreme weather via text messages.
In July, meteorology bureaus at all levels across the country had sent seven million short messages to grassroots forecasters, probably saving thousands of lives.
Major storms and floods have hit 28 provinces, autonomous regions and municipalities in China since March, affecting 137 million people, according to the latest information released by the Office of State Flood Control and Drought Relief Headquarters on July 30.
More than 10 million people in flood-stricken areas were relocated before disaster struck.
Compared to the massive flood in 1998, county-level whether forecasters have worked effectively in cutting losses this year, said Liao Jun, deputy head of the disaster relief and public service department of CMA.
Liao said the aim of the CMA was to have one weather forecaster in each of the nearly 1 million villages in China.