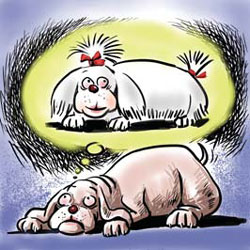 A pet dog is so distressed at losing all his fur that he has become rebellious.
Its owner Liu Lin in Changsha, capital of Hunan Province, thought it was a good idea to have the dog shaved of all his fur to make him comfortable in the hot summer days, but Si Si is not pleased.
He has been making this known to Liu by hiding under the sofas, beds and tables and by eating very little. He is now under a vet's care.
(Xiaoxiang Morning Post)