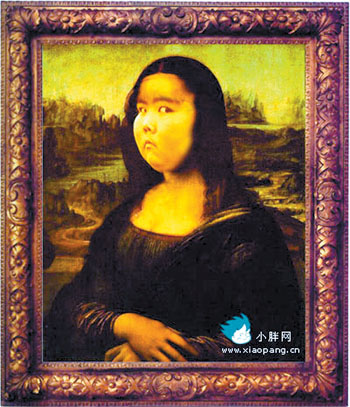 A baby-faced chubby Shanghai student called Xiao Pang, or "cherub" in English, is gaining online fame as his image proliferates in satiric images across the web.
Netizens at home and abroad have digitally morphed a photograph of the 100 kilogram boy's face into images of Harry Potter, Mona Lisa and famous Chinese film characters.
The images have earned the youth a new nickname, Bai Bian Xiao Pang, or "Changeable Xiao Pang". Any search on Xiao Pang currently returns more than a million hits and netizens have written a short story called The Legend of Xiao Pang to go with the photos.
"I didn't feel good in the beginning when I first discovered my photos were being tampered with, but then I realized people do it because they like me," Xiao Pang said.