Shanghai tycoon freed from jail
(Reuters/Xinhua)
Updated: 2006-05-26 19:10
China has released Shanghai property tycoon Zhou Zhengyi on Friday after he completed a three-year sentence for stock market fraud and falsifying documents, Xinhua news agency said.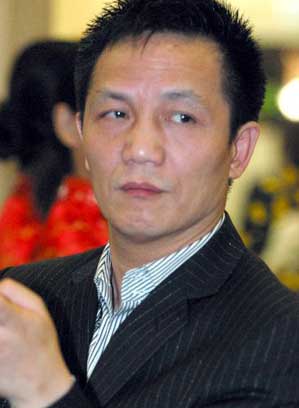 Former Shanghai real estate tycoon Zhou Zhengyi. [File]
Zhou, once named China's 11th richest man with an estimated personal fortune of 320 million U.S. dollars, was detained in May 2003 after an investigation into 2 billion yuan ($250 million) in loans obtained from Bank of China, the nation's premier foreign exchange lender.
Also known as Chau Ching-ngai, he was convicted and sentenced at the Shanghai No. One Intermediate People's Court in June 2004.
Shanghai Nongkai Development Group was ordered to pay 40 million yuan (4.82 million dollars) in fines for manipulating share prices and falsifying capital reports.
Zhou was embroiled in a dispute with thousands of Shanghai people evicted from their homes who accused him of unfairly winning a 43,000-square-metre parcel of land for free.
Zhou, once a fixture among Hong Kong's celebrity set, is one of several moguls to have been brought low in a spate of scandals implicating high-flyers who amassed fortunes in the 1990s.
Sino-Dutch flower magnate Yang Bin, once listed as China's second-richest man with an estimated fortune of $900 million, was jailed for 18 years in 2003 for commercial crimes.
Auto executive Yang Rong, facing similar charges, fled the country.