Peking University, Tsinghua University and Zhejiang University have retained their places as the top three Chinese universities, according to a rankings guide released Monday.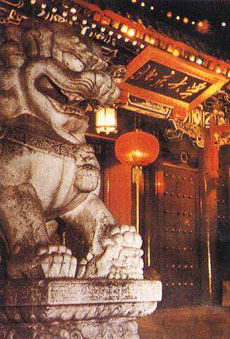 A gate of Peking University in this undated file photo. The university tops China's university ranking, according to a research finding.

The university table, which was compiled by the Wuhan-based Research Centre for China Science Evaluation in Central China's Hubei Province, assesses teaching quality, staff-student ratios, scientific research and school reputation.

Tsinghua University, Peking University and Shanghai Jiaotong University are the top three science schools, while Peking University, Renmin University of China and Beijing Normal University are listed the best three in humanities and social science research.

Unlike the previous two annual reports, this year's guide also gave rankings for 192 specific subjects.

Peking University ranked top in philosophy, Chinese literature, history, medical science and natural science. Tsinghua was the best place for engineering, Renmin University of China top choice for economics and law, Beijing Normal University best in education and psychology, while Zhejiang University was the top destination for computer studies.

Qiu Junping, the centre's director, said this year's assessment began in November and included 887 colleges on the Chinese mainland. Statistics used are from four major sources: Government figures, international and domestic databases, government and university websites and authoritative publications.

"The guide offers students a full range of information on the best schools in China," he said. "It is an objective and detailed guide for students choosing full-time degree courses, and it also serves as a reference to government policy makers."

The report will shortly be made available to prospective students to purchase.

However, like all previous university rankings, the guide has not won recognition from the Ministry of Education.

"It is very difficult to produce an objective college ranking table. Any misleading information may send the wrong signals to schools and students," said Zhao Jianwu, deputy director of the ministry's information office.

"We do not support any college ranking, and we will not conduct such a ranking," he reiterated.

Contacted by China Daily, a Peking University spokesman would not comment on the report.