China to train US teachers in Chinese
(AP)
Updated: 2006-04-20 07:12
NEW YORK - Calling Chinese "an important tool for the rest of the world," China's education minister announced a plan Wednesday to help train hundreds of U.S. educators in the language.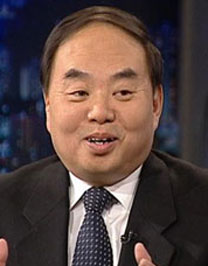 China's education minister Zhou Ji announced a plan to help train US educators in the language. [file photo]

The initiative will bring more than 150 guest teachers to U.S. high schools from China and immerse nearly 600 American teachers of the language in Chinese culture through summer institutes there, organizers said. It will also provide financial aid to nearly 300 American teachers seeking state certification in Chinese.

"Ever since the reform and the opening up of China, the Chinese economy has enjoyed sustained growth," Education Minister Zhou Ji announced at the New York headquarters of the College Board, a U.S. organization helping with the initiative. The Chinese language "is an important tool for the rest of the world to learn about China and to communicate with the Chinese people."

Organizers said they hope to reach 500,000 U.S. students. The College Board, which administers the SAT college entrance exam, said it began looking into such a program after a 2004 survey found hundreds of high schools interested in offering Chinese-language college preparatory courses.

The Chinese government will provide $4 million this year for the initiative, but total costs of the five-year program have not been finalized, said Xu Lin, director general of China's office for teaching Chinese as a foreign language.

Mandarin Chinese is already the world's most widely spoken language. More than 200 million Chinese children are studying English, but only 24,000 U.S. children are studying Chinese, said Gaston Caperton, College Board president.