A top public security official admitted yesterday that police failures might have prolonged a serial murder spree that left six boys dead in northern China.

Authorities have charged a 33-year-old man with the killings, wrapping up a widely criticized investigation.

Wu Heping, spokesman for China's Ministry of Public Security, acknowledged yesterday that police mistakes before and during the investigation might have added to the toll.

"Sadly, six kids may have died because of our failings," Wu said.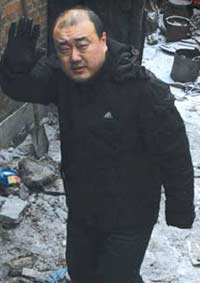 Suspect Gong Runbo[Huashaphoto]

The suspect, Gong Runbo, who served eight years for a previous rape conviction, allegedly killed the children after luring them to his rented apartment in Jiamusi, Heilongjiang Province. Some of the boys were sexually assaulted, authorities said.

Gong was arrested on February 28, when a boy escaped from the apartment and called police. He was captured in a nearby Internet cafe.

Police officers have been criticized for their slow response to reports of missing children, and the victims' families have called for compensation.

"Police at each level should learn from this case by paying more attention to reports of missing kids and responding faster in similar investigations," Wu said.

He said the episode spotlighted failings at many levels.

Schools need to react more quickly when children are absent without explanation, Wu said. Corrections authorities need to supervise former convicts more closely.

"And despite the government's ban on minors in Internet bars, Gong was taking these kids in and out of an Internet cafe without being confronted or reported to the police," Wu said.

He said local police had taken "serious action" to remedy their failings, and the provincial police chief ordered intensive inspections of rented houses, migrant populations and cases of missing people.

A review of school security was also under way, Wu said.

Some parents told reporters they fear dozens of children may have been slain over the years.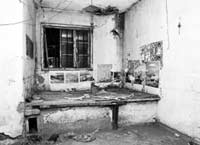 Gong's rented house where six boys were murdered. [Huashaphoto]
Police said a search of Gong's rented home uncovered the remains of Wu Shutian, 10, Ma Qianli, 10, Bai Jinlong, 15, and Jiang Fuyuan, 12. The bodies were reportedly lying on Gong's bed and were badly decomposed.
Officers also discovered what appeared to be human bones. At least 28 pairs of children's shoes were found at Gong's home, according to parents who were taken there by officers to identify the victims' belongings.
Police wouldn't confirm those reports, however, and yesterday said DNA tests on clothing found at the home indicated there were no more than six victims.
Police began to receive reports about the missing children in early 2005, but they never issued a public warning. The local police bureau said it didn't want to create a panic by releasing information before it cracked the case.