Vice-Premier Huang Ju congratulated the Ministry of Labor and Social Security (MLSS) and two other organizations Monday on the launch of a week-long nationwide program to inspire private businesses to employ workers laid off from state-owned firms.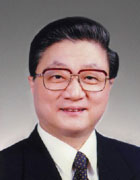 China's Vice-Premier Huang Ju [file photo]

Huang, also a member of the Standing Committee of the Political Bureau of the Communist Party of China (CPC) Central Committee, said in his message that the central government attached great importance to employment projects.

The launch of the private firms job fair would provide opportunities for skilled workers, vocational and technical graduates, laid-off and migrant workers, Huang said.

Huang said in his message to the MLSS and the two other organizations that he hoped labor and social security departments, labor unions and federations of industry and commerce would conduct a successful job fair to boost reemployment and the building of a harmonious society in China.

The private business job fair is a non-profit fair organized by the MLSS, the All-China Federation of Trade Unions and All-China Federation of Industry and Commerce, which aims to provide workers for private business and job opportunities for laborers.

This year's private business employment week is to hold job fairs in communities, districts, counties and municipalities in 100 major cities around China.

This year, the government has allocated 185.98 billion yuan (23 billion U.S. dollars), an increase of 23.6 billion yuan (about 2.95 billion U.S. dollars) over last year, to keep increasing employment and improving social security.

A similar program was held in 2005, which helped approximately 200,000 people find jobs.

Related Story:

Chinese Vice Premier Huang Ju is hospitalized and is recovering, an official confirmed in Beijing on Thursday, March 2.

"Comrade Huang Ju did not feel well not long ago and was hospitalized for treatment, and he is recovering now," Wu Jianmin, spokesman for the fourth session of the 10th national committee of the Chinese People's Political Consultative Conference, said at a press conference.

But Wu did not say what disease Huang suffered.

Huang, 66, sits on the nine-member Standing Committee of the Political Bureau of the Central Committee of the Communist Party of China.