Li Dachang, former vice governor of southwest China's Sichuan Province, was sentenced on Tuesday for a seven-year jail term after being convicted of abuse of office.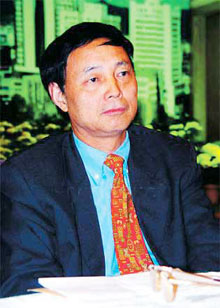 Li Dachang.

The Beijing No. 1 Intermediate People's Court heard that Li, as vice provincial governor, had been appointed head of a team assigned to resolve a contract dispute for a power station project in Uganda.

The post included responsibility for a fund to meet compensation claims related to the project.

From December 1999 to January 2000, Li was persuaded by Cong Gang and An Guosheng to give money from the fund to the China Sichuan International Cooperation Company Ltd.

Li breached the fund management guidelines set by the State Council, or the central government, and violated the Sichuan provincial law by concealing the expenditure and fraudulently withdrawing funds.

Cong Gang and An Guosheng spent the money, running up losses of 5.05 million US dollars, of which approximately 1.2 million US dollars was later recovered.

The judges found that Li, in his capacity as a civil servant, was guilty of fraud for personal gain, resulting in serious losses of state assets. They acknowledged that the abuse of office was at the more serious end of the scale, which was taken into consideration in sentencing.