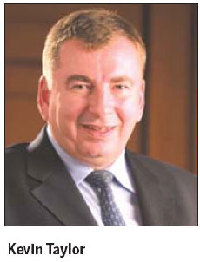 Where did the time go. I feel like I've been running a marathon over the last three days with the public and private meetings, panel sessions and speeches. And now we are fast approaching the finish line to this year's World Economic Forum Annual Meeting of New Champions (WEF) in Tianjin. But have we achieved anything?
Well there seems to be a theme emerging from all conversations. China and Asia are the leading engines of growth for global corporations when other areas of the world are slowly recovering. Chinese stimulus plans put in place have definitely kick-started the economies of China and Asia and put the world back on the right track. Let's hope this upward momentum continues and grows.
And Premier Wen Jiabao spoke to the assembly at WEF on sustainability in China saying some very encouraging things. He said that "any company registered in China is a Chinese company and will enjoy fair treatment as a Chinese company". This open, sincere and encouraging dialog from the Chinese leadership is good to hear. Hopefully it will build a path for even greater opportunities for foreign firms operating here.
In the United Kingdom, my company BT plc operates in one of the world's most open and competitive telecommunications marketplaces. Chinese companies that operate there have exactly the same experiences as BT and our other competitors. We hope that BT will one day be able to enjoy the same circumstance in the Chinese marketplace as well as other Asian countries.
But China is not only important as a market but also as a true source of innovation. BT is collaborating with Huawei on our 21CN global network and superfast broadband. We have already set up a global R&D center in Beijing and a global IT development centre in Dalian. And we recently announced plans for more investment across Asia Pacific with plans that include China.
So the growth inside China continues, but let's not forget the fast growing Asian multinationals. Chinese companies are already on the march. According to Euromonitor International, Haier is already China's leading household appliance maker, now ranking No 1 in the world in white goods. So the question is, which other Chinese or Asian company will be the next global leader?
It is not really that the world is coming to Asia, it is that Asia is ready to meet the world.
The author is managing director of BT Asia Pacific.