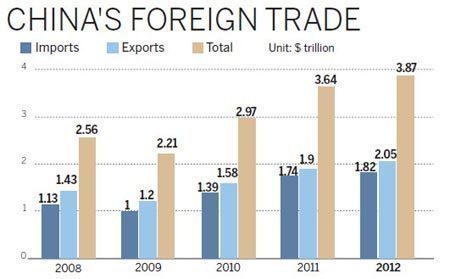 Trade activity lifts outlook in maritime sector
Meng Lingru, an industry analyst with Shanxi Securities Co, said demand for shipping commodities and raw materials should rise at a fast pace, especially in developing countries.
"Countries in Southeast Asia and Africa are planning to launch more infrastructure and urbanization projects, so the dry bulk shipping market should see decent growth over the next three years or even longer," Meng said. "Dry bulk tonnage will definitely grow faster than in 2012." Read more>>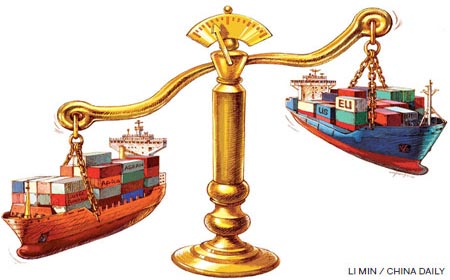 Tough times ahead for China's exports as global uncertainties continue.
The coming of the Chinese Lunar New Year is often associated with change. But the next few days, when the nation gets ready to welcome the Year of the Snake, or even months, are unlikely to lead to higher shipments or better trade numbers for export-oriented Chinese companies as global uncertainties continue to drag down demand. Read more>>