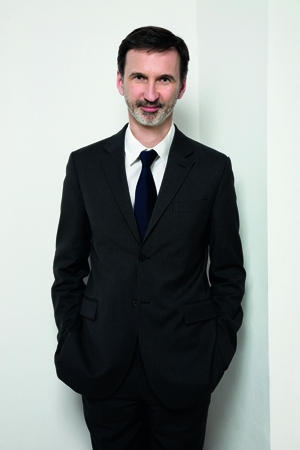 Jean Cassegrain, CEO of Longchamp SAS
BEIJING - The French luxury brand Longchamp SAS will accelerate its expansion in China to make the country one of its top-three markets in three years, the company's chief executive officer said.
"Our company's business in the first six months in China increased 67 percent over last year, making the nation the fastest-growing market in our global business," said Jean Cassegrain, CEO of Longchamp.
"The Hong Kong store's ranking in our top-seller stores also makes me confident that China will be one of Longchamp's top-three markets within three to four years, from its current top-five ranking," he said.
To achieve that goal, Cassegrain told China Daily the French family enterprise is considering opening six to 12 stores annually in the next two to three years in China, the world's second-biggest market for luxury products.
Longchamp now operates 13 stores in eight Chinese cities.
"My focus now is on further improving Longchamp's position as a leading player in luxury leather goods, not only in France, where the company is already No 1, but in strategic countries such as the United States and Japan, as well as in the emerging markets of China and Asia," said Cassegrain, who oversees a business with outlets in about 100 countries, 320 million euros ($463 million) in annual sales and several years of double-digit growth.
"Chinese people are still entering a lifestyle with luxury products, so I think it's just the time for Longchamp to make strenuous efforts at further development here," he said.
Cassegrain explained his company's brand positioning with "luxury is also affordable, close to reality. Longchamp is not a niche brand. We want to make it known and affordable for more Chinese customers".
He said he believes Longchamp's collections perfectly fit the requirements of China's emerging rich, which includes professional women who want to buy luxury products for themselves.
The management consulting firm McKinsey & Co said in a recent report that China's 13 million middle-class families - those with annual earnings of 100,000 yuan ($15,460) to 200,000 yuan - will be the main force behind the country becoming the world's leading luxury consumer by 2015.
According to McKinsey, the country will account for more than 20 percent of the global luxury consumption. By then, McKinsey predicted, the middle-class population will have grown to 76 million.
According to a consumption report released by China Merchants Bank Co on Tuesday, China's wealthy are becoming younger, with 64 percent of them 45 years old or younger.