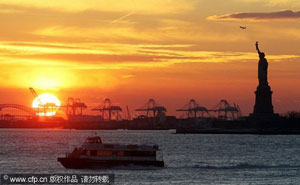 Our packages to the US sold fairly well in 2010, along with a 100-percent increase in tourist numbers.
The traditional routes in the US include trips to East and West Coast states and the offshore state of Hawaii. However, more diversified tours are emerging to meet mainland travelers' needs, including shopping spree tours or tours connected with special events, such as Chinese New Year or NBA games. [Full story]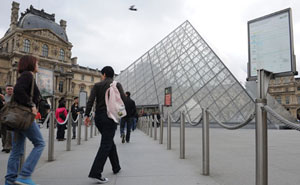 I never imagined such a big surge in travel to Europe this year.

Zhang Xiaojun, assistant general manager of Beijing Ctrip International Travel Agency said the top three destinations are France, Switzerland and Italy. However, countries such as Germany and Greece, which were less popular in the past, have also performed well in China's overseas travel market in the first nine months of this year, he said. [Full story]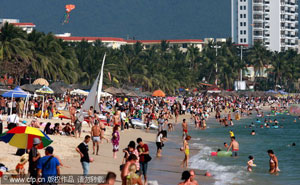 Some travel agencies have completely sold out of trips during the coming Spring Festival holiday, Qilu Evening News reported on Jan 21.
Trips to Hainan province are sold out during the festival hoildays, even with prices starting from 4,888 yuan ($742), a staffer at a Linyi travel agency in Shandong province told the paper on Jan 20.

The tourism market this winter seems to be doing extremely well,

 said Sun Bo, vice general manager of Linyi International Travel Agency.