SHANGHAI - A contemporary addition has joined Shanghai's traditional breakfast foods staples - McDonald's meals.
Since the corporation entered the Shanghai market in 1994, the popularity of the Egg McMuffin and its ilk is catching up to the city's longstanding morning meal favorites - dabing (Chinese pancakes), youtiao (deep-fried dough sticks), cifantuan (steamed sticky rice balls) and soymilk. And while this trend shows no sign of naturally slowing down, the multinational chain plans to step up efforts to accelerate it.
The fast food giant, headquartered in a suburb of Chicago - the city that hosts President Hu Jintao on Thursday - is trying to expand its China presence and adapt to the emerging power's ever-changing business environment.
"People in urban cities need a lot of convenience," McDonald's China CEO Kenneth Chan said.
"And everything has to be moderate in terms of how they spend their money, as everything is much more expensive in first-tier and second-tier cities."
McDonald's business model has been designed to meet such demand, Chan said.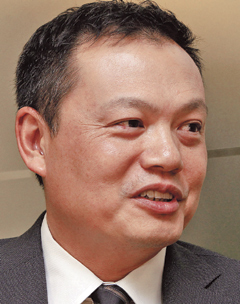 Kenneth Chan, McDonald's China CEO
"We are located conveniently, open 24 hours with 24-hour delivery, and our breakfast starts at 5 am. Every day, we provide good value. And at the same time, we give our customers a break in a busy city life."
China, along with Australia and Japan, is one of the three biggest contributors to the company's business in the Asia-Pacific, Middle East and Africa regions. Having weathered SARS and the global recession, McDonald's has maintained double-digit annual growth nationwide, Chan said.
As the global foodservice leader, McDonald's plans to increase its investment in the country by 40 percent in 2011. It will open new restaurants, redesign old stores and introduce more convenient services, Chan said.
Between 175 and 200 new restaurants are projected to open across China in 2011.
McDonald's will operate 2,000 restaurants in the country by 2013, Chan said.
"It took 19 years to open 1,000 restaurants, and we are going to double that to 2,000," Chan said.
The chain currently operates about 1,300 stores in 150 cities across China, and its capital investment in the country has reached 7 billion yuan ($1.06 billion).
About 99 percent of McDonald's China's employees are Chinese, and the company is actively developing local talent to cultivate executives, Chan said.
In 2010, McDonald's spent 150 million yuan to open a Hamburger University in Shanghai. The school provides restaurant training for managers and executive classes to train future leaders.
Related readings:


 Growth on menu for McDonald's in coming year


 McDonald's to boost investment in China by 40% in '11

 McDonald's price rise points to inflation pressure


 McDonald's puts yuan-denominated bonds on its menu
In less than a year, Shanghai's Hamburger University has trained about 1,000 people, and at least 5,000 more graduates are expected in the next five years.
"If you want sustainable business you have to get local people to run the business," Chan said.
"They know how to navigate in the business environment here, and they know the business status quo much better than somebody sitting in Chicago. We are getting close, and I am an Asian here."
Chan himself is also a beneficiary of McDonald's training. He joined the company as an assistant marketing manager in his native Singapore in 1993.
"At that time, I would not have imagined that one day I will be the managing director in Singapore," he said.
He came to the Chinese mainland in early 2009.
In addition to its retail business, McDonald's also has vast property investments.
Chan said the company is looking for more suitable locations, "especially those locations where we are able to put our drive-thru restaurants", Chan said.