SHANGHAI - General Motor revealed its electric car, the Chevrolet Volt, in Shanghai on Aug 31. It will serve the World Expo as VIP transportation.
The Volt, set to launch on the mainland in 2011, is powered by built-in lithium-ion batteries consuming no fuel and emiting no waste, in 60 kilometers drive range.
When electricity in the batteries is lower than a certain amount, a built-in power generator is going to power the car for up to 450 kilometers drive.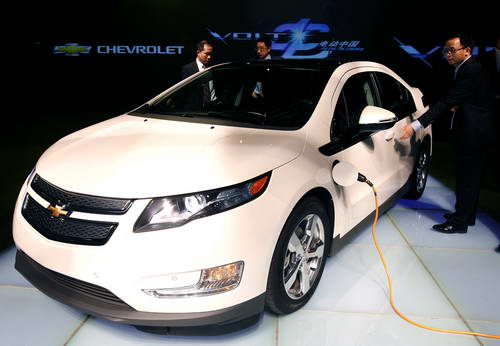 GM shows the Chevrolet Volt electric car to the public in Shanghai on Aug 31. [Photo/Xinhua]