Editor's Note:
China has seen more and more manufacturing companies moving their plants to or setting new plants in the country's interior from coastal provinces as factory owners try to cut costs. Higher labor and realty prices made China's traditional manufacturing bases, like the mainland's top exporting province of Guangdong, less advantaged than before. However, inland provinces and cities that offered improved transportation capacities and preferential policies shine as new investment destinations.
As this changes, a new chapter is being written in the inspiring story of economic development in Asia. Starting with Japan, country after country grew rich by following the same playbook: step on to the lowest and most labour-intensive rung of industrialisation and gradually move up the value chain as you build up skills and capital, letting poorer countries take on the tasks you shed. This is how the "Asian tigers" copied Japan, and how successive generations – including China itself – followed. The current relocations are no less momentous for happening within a single country. 
Foxconn to build plant in C China's Zhengzhou
Foxconn is to build a new plant in Zhengzhou, capital of central China's Henan province, municipal authorities said on June 29.
Foxconn and senior officials of Zhenzhou and Henan are working on the details of an agreement to build the plant, said a spokesman for the municipal government.
Zhengzhou has allocated land for the plant. The first phase construction will cover 133 hectares, he added. [Full Story]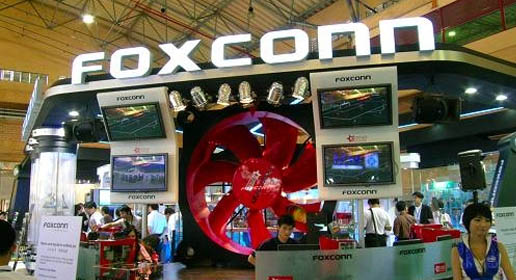 Foxconn moves major production line to N China's Langfang
Foxconn plans to move its major production line from Shenzhen to Langfang in North China's Hebei province in an attempt to reduce labor costs.
Spokesman for the corporation, says the relocation is estimated to be completed by the end of this year. After that, only a small part of its business will remain in Shenzhen.
He adds that the fees for the relocation could hinder performance in the first half, which has already witnessed a larger loss compared with the same period of the previous year due to price reduction, adjustment of product lines and spending on depreciation. [Full Story]
Dell might move plant to save labor costs
Dell might move its manufacturing plant from the eastern coastal city of Xiamen to central or western regions of China after wages increased at plants in coastal cities, the Oriental Morning Post reported on June 22.
Dell's Xiamen plant mainly supplies goods to China and northeastern Asia markets.
"Dell will consider moving the plant to central or western regions if workers' wages keep climbing in coastal regions," Min Yida, Greater China president of Dell Inc, said at a forum on Monday. [Full Story]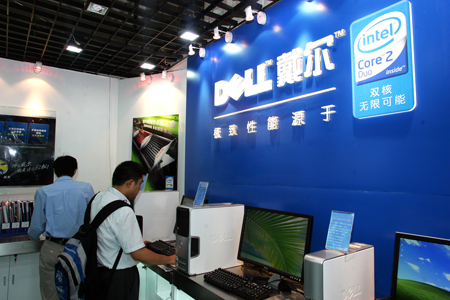 HP, Foxconn to set up laptop unit in SW China's Chongqing
Global computer maker Hewlett Packard (HP) and contract manufacturer of electronic products, Foxconn International Holdings plan to jointly invest $3 billion to build a manufacturing plant for laptops in Chongqing, the fifth major investment of HP's in this southwestern Chinese city in the past three years.
During the first half of 2009, central and western cities of China witnessed a faster economic rebound than coastal cities. The investment is seen as the latest effort by Chongqing to emerge out of the global downturn.
According to the plan, the plant will be able to produce 20 million laptops a year when the project is operational in 2012. Most of the output would be exported to the European market. [Full Story]
Pfizer looks inland for less costly talent pool
Besieged by the ballooning cost of talent in China's coastal regions, some multinational companies are traveling to untapped inland cities for equally skilled, but less expensive brainpower.
As the world's largest pharmaceutical firm, Pfizer Inc has blazed a trail in moving westward with plans to set up a new research and development (R&D) center in Wuhan, Hubei province, in central China to support Pfizer's global R&D projects.
The US-based drug maker signed a Memorandum of Understanding on Nov 25 with the local government to build the new operation at Wuhan National Bioindustry Base. [Full Story] 
Taiwan firms face rising labor costs
Taiwan-funded firms on the Chinese mainland are likely to relocate from the mainland's coastal regions to its interior, or even to other Asian countries, in the wake of rising labor costs on the mainland, experts said in Xiamen on June 22.
Given the rising yuan and recent wage hikes, Taiwan companies operating on the mainland would have to either move to the central or western parts of the mainland or Southeast Asia, or focus less on labor-intensive industries and target the mainland's own market, said Tang Yonghong, deputy head of the economic research center of Xiamen University's Taiwan Research Institute.
Wages in the Chinese mainland have been on the rise since earlier this year, with an economic recovery in full swing. [Full Story]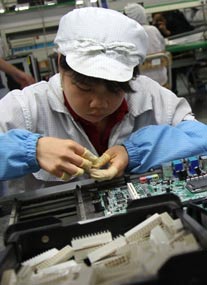 A worker at Foxconn's Shenzhen factory. [China Daily]
Companies warned of increasing labor costs in China
Foreign and domestic enterprises should brace themselves for hefty wage rises in the coming years after labor discontent at Foxconn and Honda units in the Pearl River Delta area, experts have said.
Wages for 150 million migrant workers increased 19 percent in 2008 and 16 percent in 2009, according to an expert, who said labor costs will continue to rise.
In addition, 14 provinces and regions raised minimum wage levels this year, with the highest at more than 20 percent. [Full Story] 
The climb in labor costs
Chinese enterprises should become acclimated to rising labor costs as soon as possible because the country is striving to embrace a consumer-led growth.
The coming of the Chinese new year reminds us of the bleak employment situation the country faced a year ago. More than 20 million farmer-turned-migrant workers were found at the time returning home unemployed as the worst global recession in decades hit China's labor-intensive export sectors hard.
But recent reports that worker shortage has again gripped export hubs in China's coastal areas sound reassuring. [Full Story] 
Round Table: Counting cost of rising wages in China
Editor's Note: While China's economy continues to expand at a rapid pace, the wages of its tens of millions of migrant laborers have not increased at the same rate. The recent suicides at electronics manufacturer Foxconn and the strikes in a number of auto parts factories have led to rapid rises in wages as well as hot debate across the country as to how this new trend will impact on the Chinese economy.
Economists said that although this trend will continue, foreign companies are unlikely to move out of China due to the many other advantages that the nation offers them. 
Liu Yihui, economist with Institute of Finance and Banking, Chinese Academy of Social Sciences
In my opinion, this wage pressure lies in the fact that "the bubble economy" has eaten into and will continue to eat into Chinese labor dividends. [Full Story]
Peng Wensheng, research head of China economy at Barclays Capital
An immediate explanation is to relate it to the so-called Lewis Turning Point, a highly stylized model of economic development in a labor surplus economy. After reaching the turning point, surplus labor disappears, the job market tightens and real wages rise rapidly, forcing structural changes in the economy. [Full Story]
Wang Tao, head of China Economic Research, UBS Securities
We believe that the recent increased wage pressures mostly reflect cyclical demand-supply factors in the labor market, as well as rising living costs. In the short term, profit margins will be squeezed, but inflationary pressure will be limited. I do not think China is entering a wage-inflation spiral.
Moreover, gradual wage increases will help China move to a more consumption-based economic growth model.
In the medium term, however, demographic changes and shrinking surplus labor are expected to be an important factor pushing up relative labor costs and inflation. [Full Story]
Tao Dong, chief Asia economist of Credit Suisse
The recent suicides at Foxconn, the Taiwan-owned electronics manufacturer, signaled the end of an era on the mainland. Its role as the world's factory and the export-driven model of economic growth are being challenged by rising wages and a labor shortage in coastal areas.
It has become a must for China to restructure its economy. In the coming years, China has no choice but try to increase consumption; otherwise, its growth rate will drop. [Full Story]
Chen Gong, chief economist of Anbound Consulting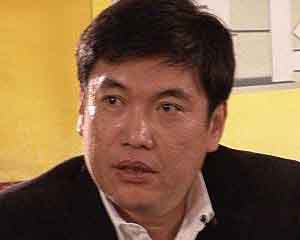 Chen Gong, chief economist of Anbound Consulting
Rising wages have sparked concerns over what impact this will have on China's export processing industry and whether it will lead to large-scale industrial transfer within or outside China and policy adjustment.
We should face the fact that China's low-wage era is over. Industrial transfer is inevitable in such a scenario, especially among low-end, small-scale processing industries.
However, rising wages are unlikely to lead to large-scale industrial transfers. Companies such as Foxconn and Honda not only have manufacturing bases in Guangdong, but also need the local environment of industry agglomeration, including factors such as the market, logistics, efficiency, tax policies and living conditions.
Given China's comprehensive advantage such as logistics, foreign companies exporting from China are unlikely to move their Chinese operations to other countries.
Cheap labor has limits in manufacturing industry
Global manufacturers struggling with life-or-death pressures to control costs are finding that the legions of low-wage Chinese workers they rely on have limits.
Analysts at the All-China Federation of Labor in Beijing said recent labor disputes indicated that it was vital to increase wages and adopt better working conditions for laborers.
Since May 1, the minimum wage in Guangzhou had increased by 20 percent and from July 1, the minimum wage in Shenzhen would be increased by 10 percent. [Full Story]
Pay hikes good for 'long term'
Wage increases in a number of the country's labor-intensive industries will be good for employment in the long term, a senior official with the Ministry of Human Resources and Social Security has said.
"For low-level enterprises developing extensively, such as those that involve earning only a few cents from making shoes or toys, it doesn't matter if they move out of China because of wage hikes," Yu Faming, director of employment promotion department in the ministry, was quoted by the Beijing News on June 16.
Yu's comments followed speculation that global consumer product manufacturers may consider moving their factories to nearby countries such as Vietnam, India and Indonesia, where wages are comparatively lower, as China faces rising wages. [Full Story]
Moving up the value chain
Financial crisis, rising cost of labor may spur consolidation and innovation among embattled Chinese manufacturers.
Rising labor costs are inevitable. The government introduced tough labor laws and a minimum wage in 2008. Recent policies to improve rural economic conditions have slowed the flow of migrants from the countryside. Workers are demanding higher compensation to match the fast-rising cost of living in cities, as manifested in the recent high-profile labor strike at a Honda plant based in Guangdong. Salary was the major point of contention. [Full Story]
Improve business environment
Only if the central and western provinces take serious and urgent measures to improve their market environment, can it be a win-win situation with labor-intensive industries relocating there. [Full Story]
China to transform from labor- to talent-intensive development
The Communist Party of China (CPC) Central Committee and the State Council jointly issued the country's Medium and Long-term Talent Development Plan (2010-2020), which sets a blueprint for creating a highly skilled national work force.
The plan says as part of China's modernization process, people's education must be improved. China has to transform itself from being labor-rich to talent-intensive.
The plan aims to increase the ratio of citizens with a higher education background in the work force from 9.2 percent in 2008 to 20 percent by 2020. [Full Story]