Related publication: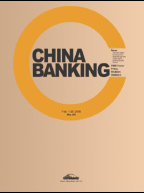 Industrial and Commercial Bank of China (ICBC) on Nov 24 officially launched its global cash management business, which includes accounts management, centralized receipts and payments, domestic and foreign currency pools, investment, financing and risk management.
The nation's biggest lender's vice president, Zhang Furong, said the service will help multinationals manage global accounts and deploy their cash at home and abroad to meet the demands of cross-border, inter-bank and multi-currency cash management, as well as avoid cross-border operational risk.
An unnamed official from a China-based multinational enterprise said under ICBC's global cash management system...
The full text is available in the November Issue of China Banking. Please visit E-Shop for more subscription details.