The sudden cold weather has forced the coal stockpile at Qinhuangdao port in north China to drop to 7.8 million tons, a decrease of 700,000 compared to the week before.
Related publication: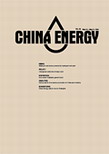 The stockpile figure was taken up to November 16 and prices for all types of coal at the port have increased by five to ten yuan on average.
"Some coal-fired power plants in central Henan province have insufficient coal inventories and even bad quality coal has been bought out", said Li Chaolin, a veteran coal expert, who also expected a small gain for coal prices in the short term...
The full text is available in the November Issue of China Energy. Please visit E-shop for more subscription details.