Related publication: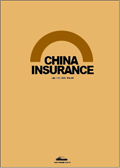 To conform to the new Insurance Law, China Life Insurance Company Limited has performed compliance restructuring of its insurance products. It has upgraded or stopped the sale of some renewable riders and one-year principal products, said a source from the company's Chengdu branch.
In Chengdu, Sichuan province alone, more than 100,000 customers are affected, according to the source. The customers involved have been advised to shift to other products with similar premium rates but longer guarantee periods, the source added.
After the restructuring, the new or upgraded products will have an insurance scope of ...
The full text is available in the November Issue of China Insurance. Please visit E-Shop for more subscription details.