Related publication: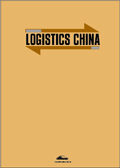 Shanghai Deer Jet Co, a subsidiary of HNA Group, China's fourth largest commercial aviation group, has won permission from the Civil Aviation Administration of China to provide business aviation services.
Business aviation service is attractive to high-end customers, as it allows them to decide their own routes and departure times and can cover remote areas, compared with general commercial flights. The service is still administered by a uniformed aviation safety system, though.
Deer Jet owns two Hawker 800XP jets, which it will use for high-end customers. The jets provide meeting areas, bars, restrooms, sound equipments, DVDs, satellite telephones and Internet access, which enable passengers to work during the flight.
In recent years, many airline companies have eyed the great potential in the business aviation market.
But China's business aviation industry is still in its infant stage...
The full text is available in the November Issue of Logistics China. Please visit E-Shop for more subscription details.