Asia's largest refiner Sinopec incurred losses in its refining business in October because increases in domestic fuel prices haven't caught up with gains in crude costs, a company official said yesterday.
Crude prices have seen rapid growth this month but the government made no changes in gasoline and diesel prices, which has caused the refining losses, said the official with Sinopec, who declined to be named.
Related publication: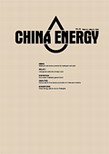 China raised domestic prices of gasoline and diesel three times between January and June compared with once in the third quarter. Crude oil in New York has risen by around 80 percent this year.
"On our calculation, it would be the third consecutive month that Sinopec's refining business suffered a loss," said Qiu Xiaofeng, analyst with China Merchants Securities, adding that the two recent price hikes under the new refined oil pricing mechanism were smaller than expected.
Domestic fuel prices need to be raised by 400 to 500 yuan per ton under the current crude price levels for Sinopec to incur no losses in its refining business, said Qiu...
The full text is available in the October Issue of China Energy. Please visit E-shop for more subscription details.