Related publication: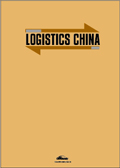 As the UN climate talks in Copenhagen approach, the aviation industry is facing unprecedented pressure from environmental protection duties and if the talks cannot work out a feasible global solution, the aviation industry may face 2.4 billion euros ($3.55 billion) in taxes levied by the EU for carbon dioxide emissions.
According to the European Union Emissions Trading Scheme (EU ETS) made by the EU in 2005, all airline companies with routes entering or operating inside the EU will face a carbon tax.
Altogether there are 33 Chinese carriers on the EU charging list. A senior executive with a State-owned airline said they will wait and see how things turn out and maybe cancel their flights to European countries...
The full text is available in the October Issue of Logistics China. Please visit E-Shop for more subscription details.