Related publication: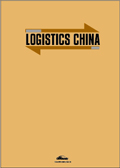 A railway connecting Dali to Lijiang, two well-known tourist cities in Southwest China's Yunnan province, went into operation yesterday.
Bai Enpei, secretary of the Yunnan Provincial Committee of the Communist Party of China (CPC), heralded the newly-completed line as the "lifeline of the people in western Yunnan" while addressing a function organized Monday to mark completion of the railway.
Line construction began in December 2004 and completion was set for June 2008. Complex terrain and repeated revisions of the plan, including a decision to use electric power for traction instead of diesel-powered locomotive, led to delays, according to Su Huimin, an official in charge of publicity with Kunming Railway Bureau...
The full text is available in the September Issue of Logistics China. Please visit Please visit E-Shop for more subscription details.