Not many companies say innovation without advertising can directly capture the world's customers. But British home appliance provider Dyson believes so.
Calling itself a company of engineers, Dyson plans to bring its innovative Airblade hand drier and Cyclone vacuum cleaner to the Chinese market. In line with its global marketing strategy - word of mouth - it will target trial use with no advertising at all.
"We plan to launch the hand drier here at the end of March, and the vacuum cleaner will be introduced within the year," says Jocelyn Stuart-Grumbar, managing director of Dyson Electrical Engineering (Nanjing) Co Ltd.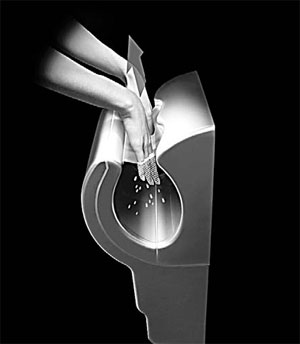 Stuart-Grumbar, who successfully introduced the Dyson products to Spain, Italy and United States, says the first task in China is to help local customers understand its technology-intensive products. Letting potential customers trial use the products and enjoy the convenience is key.
He reveals to China Business Weekly that Dyson has offered trial use to Sofitel Hotel in Nanjing for hand driers. "It only takes 10 seconds for our hand driers to take water off your hands, which can save an average of 85 percent of energy, compared with ordinary products. Plus, such products will save a large amount of paper towels," Stuart-Grumbar says.
The reason why Dyson is choosing to launch hand driers in China is because the firm cooperates with a partner in Nanjing, manufacturing hand driers for the world market. The factory was opened in 2006.
"Dyson's cutting edge technology, together with Chinese manufacturers' skills creates a top-end product," he notes. China is the first market in which the Airblade hand driers have been launched.
Dyson is globally known for its vacuum cleaners. Its founder James Dyson is the inventor of vacuum cyclone technology, a process that took five years and over 5,000 prototypes.
The company currently manufactures four categories of vacuums: upright vacuums, canister vacuums, lightweight vacuums and handheld vacuums.