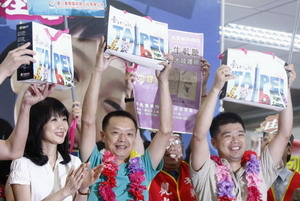 Tourism to Taiwan made easier
The first group of individual tourists from the mainland arrived in Taiwan on June 28, bringing more business opportunities to tourism enterprises on both sides of the Taiwan Straits.
The 290 tourists started their adventures in Beijing, Shanghai and Xiamen, a port city in East China's Fujian province facing Taiwan. The three cities have been selected for the pilot travel program.
The visitors will be able to stay on the island for 15 days mainly for sightseeing, according to regulations released by the National Tourism Administration.
Previously, tourists from the mainland were only allowed to travel in groups and had to follow scheduled tour routes. Now, they have more freedom in arranging their trips. [Full story]


Touch of individuality for visitors to Taiwan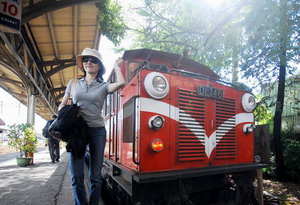 When Shanghai Airlines flight FM 801 lands on Tuesday morning at Taipei Songshan Airport, some of its passengers will be the first mainland tourists to fly directly, on individual travel arrangements, to Taiwan.
Other tourists, on the same status, will fly to Taiwan from Beijing and Xiamen in Fujian province and about 150 people from Xiamen will take a one-hour ferry ride to Jinmen.
"We're lucky to have our clients in the first group of individual tourists landing in Taipei," said Cao Lu, operator of the Taiwan tours department for Shanghai Airlines Tours. "We also provide them with return tickets and hotel reservations."
These tourists can even choose their own accommodation, once there, if they wish. [Full story]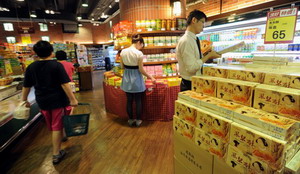 Mainland tourists contribute $3.2 billion to Taiwan
Travelers from the Chinese mainland are estimated to have contributed $3.25 billion to Taiwan by March 2011 since a travel ban between the two sides was lifted in July 2008, the Xinhuanet reported Tuesday.
The number of Chinese mainland tourists traveling to Taiwan reached 2.34 million as of the end of May, according to Shao Qiwei, the head of the China National Tourism Administration, compared with 60, 000 in 2008, the report said. [Full story]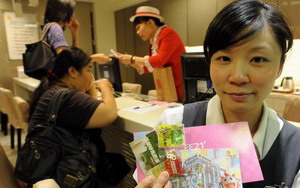 Taiwan gears up as mainland tourists arrive
The island's tourism industry is expected to profit in a big way from the new travel opportunities, as individual travelers are often younger and more willing to spend their money.
E-go, one of the island's largest car rental services, has just spent 70 million NT dollars to purchase 30 new mini-buses.
"More than 20 clients from Beijing and Shanghai rented cars and mini-buses from us today," said Hsu Hao-yuan, E-go's general manager.  [Full story]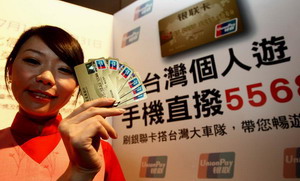 China UnionPay expands in Taiwan ahead of tourism program 
China UnionPay (CUP), a bank card services provider, said Monday it has reached an agreement with Taiwan-based Financial Information Service (FISC) to further expand the acceptance of CUP bank cards in Taiwan.
According to the agreement between CUP and FISC, CUP bank cards will be accepted by 3,000 automatic teller machines (ATMs) owned by the Chunghwa Post Co.
The deal enables CUP bank cards to be accepted by about 80 percent of the total ATMs in Taiwan and is expected to facilitate the use of bank cards by tourists from the Chinese mainland ahead of a pilot travel program that will allow mainlanders to visit Taiwan as individual tourists. [Full story]
Mainland tourists can order Taiwan taxis by Dazhong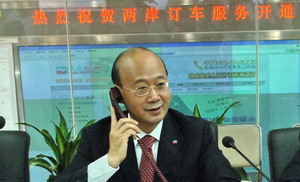 Shanghai Dazhong Transportation Group joined hands with www.Taiwan Taxi.com.tw by signing an agreement on Monday to provide the taxi-ordering service for tourists from the city and the island.
"The move is aimed at giving a helping hand to the individual tour of Taiwan, which will start on June 28," said Yang Guoping, chairman of the Shanghai Dazhong Transportation Group. "The cooperation will surely help smooth the tour and make tourists more convenient," said Yang.
Dazhong opened its www.96822.com on Monday to make it possible for local tourists to order Taiwan taxis online before their departure, said Li Weitao, senior manager in charge of the website. [Full story]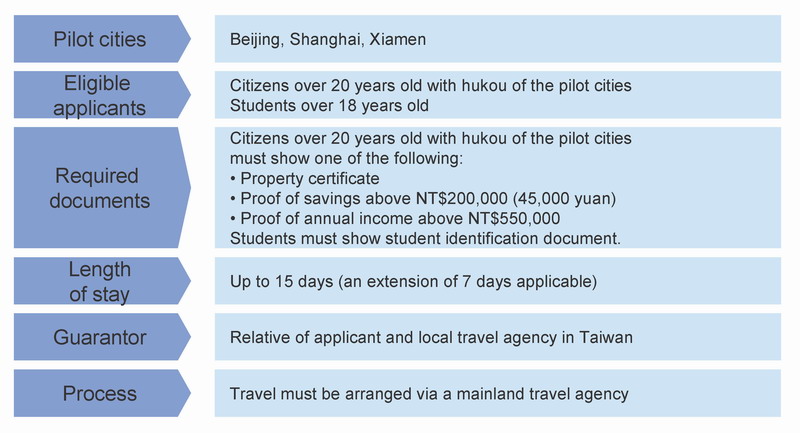 Area

 36,188 sq km

 Population

 23 million

 Language

 Mandarin,Taiwanese,Hakka,Indigenous Language

 Religion

 Buddhism, Taoism, Christianity, Islam

 Source: Taiwan Affairs Office of the State Council
              Tourism Bureau, Taiwan

 Map Source: Bing.com