Funds set to ease pressure created by high foreign exchange reserves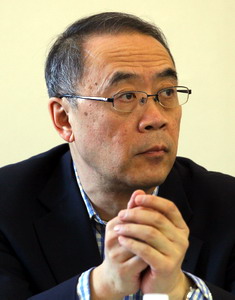 Wang Jianxi, executive vice-president and chief risk officer of CIC
BEIJING - The Chinese government will inject more capital into China Investment Corp (CIC), the country's $300 billion sovereign wealth fund, to ease pressures resulting from the nation's high foreign exchange reserves, said Wang Jianxi, executive vice-president and chief risk officer of CIC, on Friday.
Wang said the capital injection plan has been approved by the central government, but the central bank and the Ministry of Finance have yet to reach a consensus on how the plan will be carried out.
"They may inject the capital directly or through bond issuance, but it hasn't been decided yet," Wang said on the sidelines of a meeting of the Chinese People's Political Consultative Conference, the country's top advisory body.
China's foreign exchange reserves hit a record $2.85 trillion by the end of 2010, 18.7 percent higher than a year earlier.
"China needs to diversify its high foreign exchange reserves which are piling up rapidly," Wang said. "The continued increase of the reserves will help fuel inflation and add to pressure for a faster appreciation of the yuan."
Related readings:


CIC plans capital injection 


CIC to set up Toronto bureau 


CIC buys stake in New York tower in US property push 


China to work on expanding integration of Asian markets: CIC 

Wang said the sovereign wealth fund is capable of managing more money, although it is currently fully invested.
When asked about its investment strategy in 2011, Wang said that the fund finds developed economies, such as the United States and Japan, more attractive than emerging markets, which are faced with the risk of inflation and asset bubbles.
"Governments in the emerging economies are withdrawing from the stimulus measures and are moving to raise interest rates to fight inflation. This will increase the volatility of these markets," Wang said.
Wang added that the fund achieved satisfactory investment returns last year, which he expected to be around 6.3 percent.
It has been reported that the CIC has shifted its investment strategy to focus more on areas such as property, commodities and natural resources.
The sovereign wealth fund, together with Blackstone Group LP, has reportedly agreed to buy a Japanese property loan portfolio from US global financial giant Morgan Stanley for $1 billion as the fund steadily builds its real estate investment portfolio.
CIC has also showed great interest in US distressed debts since the global financial crisis.