New York - As unemployment numbers have soared in the United States, China-bashing has become legitimate in the eyes of some politicians who claim the "undervalued" yuan gives Chinese exports an unfair advantage.
However, the real problem is that the US doesn't save, says Morgan Stanley Asia's Non-Executive Chairman Stephen Roach, who supported the US Treasury Department's decision not to label China a "currency manipulator".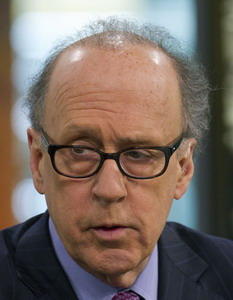 Stephen Roach, Morgan Stanley Asia's Non-Executive Chairman 
Roach told China Daily in an exclusive interview that pressurizing China into allowing the yuan to appreciate rapidly will not eradicate the economic woes in the US. "We're lashing out at China rather than tending to our own business which should be to boost US savings rates," Roach said.
His remarks came after a group of 101 US lawmakers in the House of Representatives launched a new bill on Feb 10 aimed at pressuring China to let the yuan appreciate in value. If approved it will empower the US Commerce Department to impose taxes on Chinese imports.
China ran a trade surplus of $13.56 billion with the US in January, an increase of 23.6 percent year-on-year, according to figures released by General Administration of Customs on Monday.
But the US needs to deal with its saving deficits, both in households and, more importantly, that of the US government, Roach said.
"If we do that, we will make greater progress in global balancing than we will by focusing on a currency fix which will never work."
"The US has a multilateral trade deficit with 90 countries," Roach added. "It is ridiculous to think that an adjustment in the yuan versus the dollar will solve the multilateral problem. in the US"
Trying to fix a multilateral problem with a bilateral currency adjustment will not work, he said.
"If the US tries to address its multilateral problem by putting pressure on China, the Chinese piece of the US imbalance will just go to somebody else."
Gary Shilling, president of investment advisory firm A Gary Shilling & Co called the US government's push for a higher yuan a "cheap political shot."
Speaking at the Bloomberg China Investment Strategies Conference in February, Shilling said: "If you see the yuan rise, you'll just see more Chinese export companies move to Vietnam and Bangladesh."
Related readings:


 Yuan rate 'at right level but fluctuation possible'


 Moves to increase pressure on policy makers


 Head of IMF urges greater role for yuan


 Bernanke urges yuan rethink
Economics expert Franklin Allen agrees with Roach that appreciating the yuan will not solve trade imbalances. Allen is the Nippon Life Professor of finance and economics at the Wharton School of the University of Pennsylvania.
"I think the US has been consuming too much, taking advantage of its reserve currency status. The real risk for China is that they are going to lose a lot of money in yuan terms."
In recent months, the US has gone on the offensive to berate China on its currency and trade policy. But Allen says a rapid jump in the yuan will destabilize the economy.
"It's reasonable to move five to 10 percent a year. I don't think a big jump in the exchange rate is good for any country. People won't have time to adjust," said Allen.
Allen said the larger issue is not the yuan, but global imbalances and the failure of the financial system to work properly.
The world will benefit if the yuan becomes a reserve currency alongside the US dollar and euro, said Allen.
"There will be less need to depend on the US dollar. It will be easy for people to diversify between the three major economic powers in the world."