BEIJING - Civil aviation officials have found that more than 200 pilots falsified their flying histories, with more than half of them working for the parent company of an airline involved in China's worst plane crash in several years, a report said Monday, citing a source with the civil aviation administration.
The results of investigations showed that in 2008-2009, airlines desperate for staff were hiring pilots whose resumes had been faked, the Shanghai-based newspaper China Business News reported on Monday.
The newspaper report also noted that Shenzhen Airlines reportedly had 103 of the pilots with faked work histories on the payroll.
A spokesperson with the Civil Aviation Administration of China (CAAC) confirmed the figure of more than 200 pilots who falsified their flying histories, adding that all those found with fake resumes have been punished accordingly.
The report comes as the administration investigates safety measures nationwide following an Aug 24 crash that killed 42 people at a small airport in the northeast, in China's worst commercial airline disaster in nearly six years. Another 54 people were injured in the crash of the Brazilian-made Embraer 190 plane belonging to Henan Airlines during a nighttime landing at Yichun in Heilongjiang province.
Shenzhen Airlines is the parent company of Henan Airlines.
Though the causes of the air crash have not been released, the CAAC has launched an overall safety overhaul, including checks on the qualifications of pilots.
"The civil aviation administration should have stopped those who falsified their flying histories. If not, they are also to be blamed for their relaxed inner controls and lack of supervision over the airlines," said Liu Weimin, aviation expert with the Civil Aviation Management Institute of China.
"The pilot's documentations to apply for a certificate to pilot commercial planes should be strictly audited by the administration. Random checks should be carried out by the authority to check on these pilots," he said.
Falsifying resumes does not only violate the aviation law, but could also bring danger to the whole aviation industry, threatening the lives of passengers as well as themselves, he added.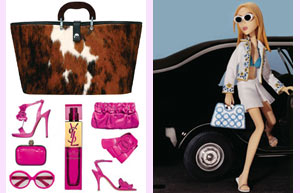 Spending for better life?
Related readings:


 500+ Chinese tourists cancel trip to Philippines: airline


 Take-off time for airline financial services sector


 Airline fights back against high-speed railway


Cai Jianjiang becomes Shenzhen Airlines' new head
A commercial pilot with three years' flying experience who would only reveal his surname as Xu, told China Daily on Monday that the practice of falsifying flying history is no secret among the pilot circle.
"The rapid expansion of China's civil aviation requires more commercial pilots, and the gap was usually filled up by those pilots who drive military aircrafts but transferred to commercial flights," he said.
"These pilots were very likely to falsify their flying history in the military since it is hard to track and verify. By doing this, they can get promoted more quickly in flying commercial airplanes," he said.
"The airline companies only keep half an eye on this since they are happy to see more pilots certified by the administrative agency," he added.
The report has worried many passengers. Guo Can, a 25-year-old Beijing resident, said he would like to see the authorities strengthen the penalty against the pilots who had cheated in an effort to ensure the safety of passengers.
China Daily - AP