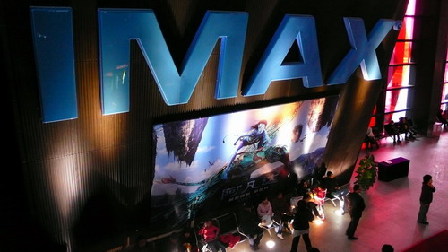 China National Film Museum is the biggest IMAX theater in China. [Chai Jijun / For China Daily] 
Twelve new theaters are slated to open by year's end
NEW YORK - Canadian movie format company IMAX Corp has recently signed another agreement to team up with Chinese partners to open more theaters in China.
On July 21, IMAX signed an agreement with Guangzhou Jinyi Film & Television Group to open eight IMAX theaters in China. The agreement adds to the four IMAX theaters already contracted to Jinyi.
The 12 IMAX theaters are scheduled to be completed by December 2010.
IMAX is expediting its growth in China through its ambitious plan to bring China's total number of IMAX theaters to at least 65 by 2014.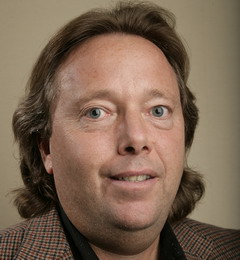 Rechard Gelfond, cheif executive of IMAX Corp
"China, Russia and Japan are right now our biggest growing points," said Rechard Gelfond, cheif executive of IMAX Corp. "It is interesting that China has many new multi-use complex infrastructures, and it's easy to integrate IMAX theaters (into them)."
In addition, the exploding number of new theaters and rapid growth of the middle-class population in China in recent years has also given IMAX new impetus to grow in this market, Gelfond said.
Several weeks ago the Canadian company inked a deal with Lumiere Pavilions, a private movie exhibition company to install 3D IMAX theater systems. The first system will be open in Chongqing at the end of 2010, and the second in downtown Guangzhou in August 2011. The installation of the third one will be completed by 2012.
Earlier this year IMAX hooked up with Wanda Cinema Line Corp to add another three theaters in Guangzhou, Wuhan and Dalian, which will bring Wanda 14 IMAX screens total by the end of 2012. In June, it also announced a partnership with Huayi Bros Media Corp to produce three IMAX-formatted movies.
"Our overall strategy in China is to continue the growth of the IMAX theater network through partnerships with the country's leading exhibitors, media companies and commercial real estate developers," Gelfond said.
"Our Chinese network is scheduled to at least double in size over the next couple of years, and the high number of signings we've had year-to-date worldwide is positioning us for significant network growth in 2010, 2011 and beyond."
According to the CEO, the company's strategy is to penetrate the first-tier cities by setting up more theaters and to introduce "portable IMAX" theaters into second-tier cities, which have no equivalent infrastructure available yet.
"Portable theaters," as Gelfond described them, are like the bubble over a tennis complex, which can be blown up temporarily and then taken down easily. With this technology, IMAX will be able to overcome the shortage of facilities in less developed cities and expand its presence further.
According to IMAX, the company has sold 103 theatre systems globally this year to date, compared to only 35 systems in 2009. And it's estimated that the company has built more than 350 IMAX theatres in 42 countries, with about 60 per cent in North America.
Related readings:


 China, the big draw for IMAX


 IMAX may offer portable cinemas


 IMAX to open new theater in China


 "Avatar" passes $200 million mark at Imax
China is IMAX's fastest-growing market with 23 IMAX cinemas opened to date.
Besides plugging in more IMAX screens in China, the Canadian company is also "exploring the business of digitally re-mastering mainstream Chinese films into IMAX format," the CEO said. "China is the first place we produced local films."
Aftershock, the company's first product with Huayi Bros, was just released across China with a version that has been digitally re-mastered for IMAX presentation. Gelfond said the early results of the movie were very promising, and the two partners will soon announce their next plan.
But he added that in addition to their relationship with Huayi, IMAX is also "in discussion" with other studios to explore the business of "releasing local films in the format". Additional deals of this kind may be announced during the year, Gelfond added.
The company recently announced a rise in its second quarter earnings, with revenue jumping 38 percent from $40.4 million last year to $55.6 million. Besides its strong growth in China, the company also sees a promising future in the Russian market, which it signed a deal for up to 14 theatres this week.