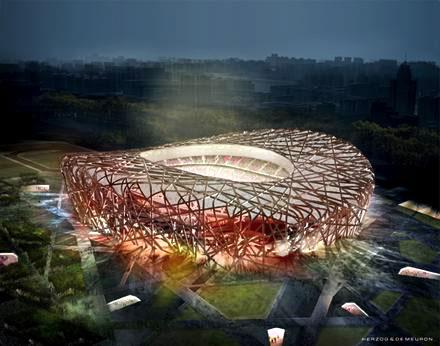 The Bird's Nest 
China's fixed-asset investment rose 24.8 percent year-on-year in 2007, up 0.9 percentage points from 2006, the National Bureau of Statistics (NBS) said on Thursday.
The overall investment in assets last year stood at 13.7 trillion yuan ($1.9 trillion).
The urban fixed-asset investment was 11.7 trillion yuan, representing an annual increase of 25.8 percent and up 1.5 percentage points from the previous year, NBS head Xie Fuzhan told a press conference in Beijing.
Wang Tongsan, a researcher with the Chinese Academy of Social Sciences (CASS) observed that investment in construction, factories and other urban fixed assets was still growing "at a fast pace".