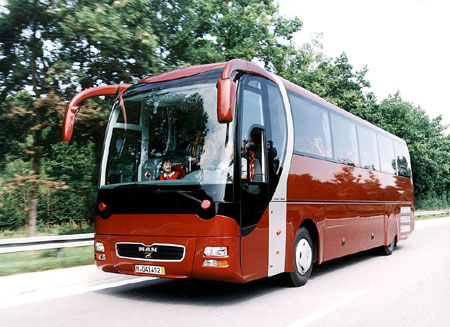 A "Rhine Star" model made by Yutong rides on road. China has exported over 500 Yutong buses to Cuba. And At the end of 2007, 1,142 buses are expected to arrive in Cuba from China. [Xinhua] 
Cuban State Council Vice President Carlos Lage Tuesday praised the high quality of Yutong buses being supplied by China to this Caribbean island.
Lage said that at the end of 2007, some 1,142 buses are expected to arrive in Cuba from China to be used for urban transportation.
Over 500 Yutong buses have landed in Cuba so far this year and more will continue to arrive in the country in the next three years as part of a bilateral accord, Lage said at Havana's San Augustin bus station.
The Yutong group is one of the world's largest automakers, with a 22,000-unit annual production and US$8 billion sales.
In early 2006, Cuba negotiated with China the purchase of 8,000 vehicles, including the Yutong buses, which have been praised as "excellent" by Cuban leader Fidel Castro for their low fuel consumption and high quality.
Other bilateral negotiations in the transport sector include supplying Cuba with 2,500 horse-power locomotives, firefighter trucks and other vehicles.