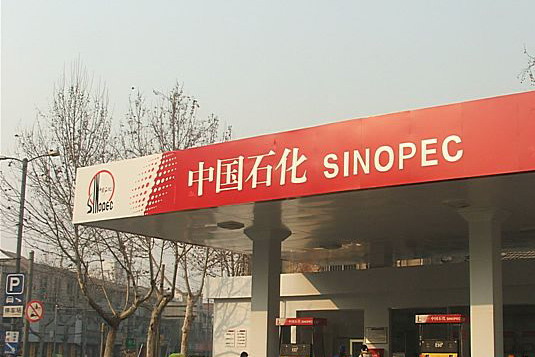 The China Enterprise Confederation (CEC) has released its latest list of the country's top 500 companies.
State-owned China Petrochemical Corporation, also called Sinopec, was the largest company by revenue, with 1.06 trillion yuan (US$139.5 billion) in 2006. It was the only company to top 1 trillion yuan.
Foreign trade dealer Zhucheng Waimao Co Ltd ranked 500. The Shandong province-based company recorded 7.216 billion yuan.
Special Coverage:
Markets Watch  

R elated readings:


Top 500 Enterprises 2007 take up 84% of GDP

Ranking shows top 500 manufacturers

Sinopec's net profits up 65.3% in first half
Companies in the list witnessed a 23.7 percent increase in revenue and 25.9 percent hike in profits from the previous year, largely because of continued growth from mergers and acquisitions.
However, the money-earning performance of the 500 still falls far behind that of the world's top 500 as compiled by Forbes.
China's top performers recorded a modest 4.72 percent on profit margin, lower than the average 7.32 percent of the world's top 500, the CEC report said.
The return on equity of the top 500 was 10.1 percent, much lower than the 16.1 percent of the world's top 500.
"The top 500 China is still mainly ranked in size instead of performance," Li Wei, deputy director of the State-owned Assets Supervision and Administration Commission of the State Council said.
"That is a gap between China and developed countries."
A total of 22 Chinese companies were among the world's top 500 in 2007. Sinopec, the largest company in China, ranked 17th.
"China's top firms have still focused their business on traditional industries, mainly manufacturing," Yang Du, professor at Renmin University of China, said.
As many as 280 companies, accounting for 56 percent of the top 500, are from manufacturing industries, and less than 30 percent are from service-related industries.
China's top 500 have been continually expanding, with 131 of them, merging and acquiring some 408 other businesses last year.
"But these merger and acquisition (M&A) activities are mainly limited within the same industries and few of the M&A deals are cross-industries," Yang said.
Among the top 500, 96 are headquartered in Beijing and 40 are from East China's Jiangsu Province.