photo

Updated: 2006-04-22 06:28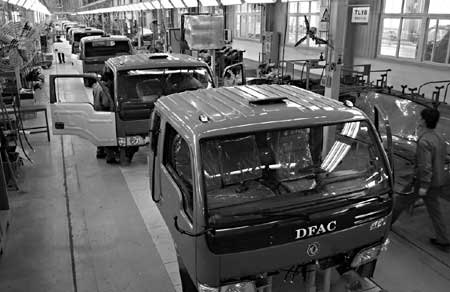 Facts and figures
Dongfeng Motor Group Co Ltd saw its turnover surge to 41.7 billion yuan (US$5.2 billion) in 2005.
The Hubei-based company reported a sales volume of 595,000 units in 2005, 40.7 per cent up from the previous year.
The company saw its sales of passenger vehicles amount to 351,219 units in 2005, shooting up by 98.5 per cent from the previous year.
(For more biz stories, please visit Industry Updates)