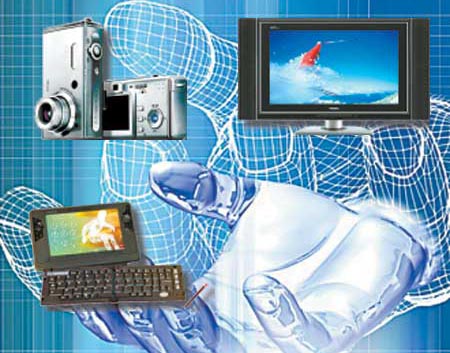 China's 11th Five-Year Programme (2006-10), the official guidelines for national economic development, has identified "encouraging professional design business" as a key priority.
The government has also built a national industrial design park in Wuxi, a city in East China's Jiangsu Province, the first of kind in the country.
"The design business is on the rise in China," says Jack Gao, vice-president of US firm AutoDesk, which makes software for computer-aided design.
"One of the major engines is the emergence of a group of high-value consumers who are increasingly stressing individuality and personal preferences."
Gao estimates the size of this group at more than 100 million, one in 13 of the country's total population.
Song says that the National Development and Reform Commission, the country's top economic planner, has long been working on a preferential policy to boost the industrial design business in the country.
"It is very likely to be announced this year," he says.
But there is a long way to go before China becomes a truly global design workshop.
"The design business in China is, to a large extent, backed by the government," says Song.
"Only when most domestic firms' awareness of the importance of design rises significantly can the country become a global design centre. And that could take a long time."
Hopefully, they will learn this lesson faster than Wang Mazi Scissors.
(For more biz stories, please visit Industry Updates)