Taxing time
By JIANG JINGJING (China Daily)
Updated: 2006-03-31 09:42
Li Jie, an office worker at a multinational company in Beijing, has visited a number of high-end watch stores recently, because she plans to spend six months of her savings on her first luxury timepiece.
She is not actually going to buy anything in the nation's capital, however. At the moment she is simply studying the market for information on models and prices. She will make her eventual purchase in Hong Kong, where she will travel with her boyfriend later this year.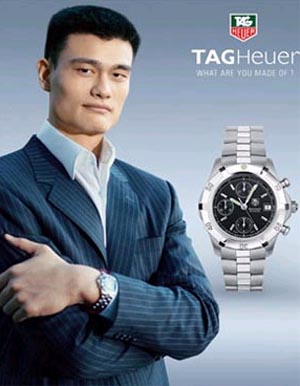 "It is much cheaper there (in Hong Kong), so there is no reason to spend more money here," Li says.
Mainland customers have long seen Hong Kong as the best place to buy luxury watches, due to the larger selection of products and much lower taxes.
This situation will be further reinforced starting next month, when China will impose a consumption tax of 20 per cent on watches selling for more than 10,000 yuan (US$1,245.33).
An official with the Ministry of Finance says that some luxury watches use expensive metals, and often feature precious stones and diamonds. This goes beyond the standard definition of a timepiece.