Chinese, Russian experts and diplomats discuss emerging world order
Share - WeChat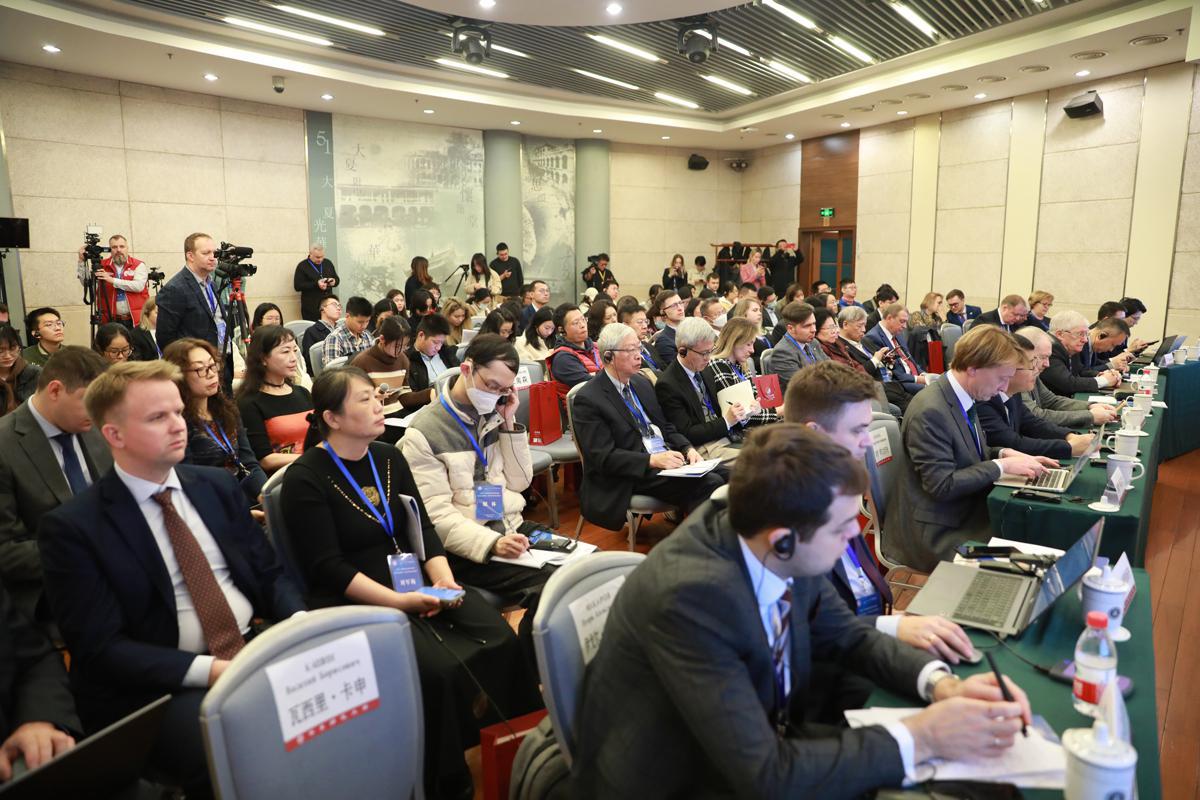 The Valdai Discussion Club and the Center for Russian Studies at East China Normal University hosted a conference titled "Crisis and Global Transformation: China and Russia Facing the Challenges of a Changing World Order" in Shanghai from Nov 16 to 17.
The event brought together more than 60 experts and scholars from leading think tanks and diplomats from the two countries who had in-depth exchanges aimed at promoting comprehensive strategic cooperation between China and Russia in the new era.
The President of East China Normal University Qian Xuhong noted that the world is now at a crossroad, and this has created an occasion to discuss the organization of the emerging world order.
Andrey Bystritskiy, Chairman of the Board of the Foundation for Development and Support of the Valdai Discussion Club, emphasized the importance of creative thinking in paving the way forward for the world.
"The creative feature of such meetings is very important in bringing about a world where it will be easier for people to live," he said.
Chen Hao, advisor to the Department of Europe and Central Asia at the Chinese Ministry of Foreign Affairs, noted that Russia and China have strengthened their mutual trust and supported each other's interests over the years. He pointed out that the high-quality interaction and economic cooperation between Moscow and Beijing have resulted in a trade turnover of $190 billion in 2022, a 29 percent year-on-year increase. Moreover, national currencies are used in about 90 percent of cross-border payments.
According to Chen, conflicts in the world now occur not because of contradictions between liberal and authoritarian regimes, but due to attempts to retain the elusive leadership of a weakening world hegemon. Russia and China, in turn, support a world order based on the supremacy of international law and adhere to multipolarity and multilateralism. The diplomat added that Russia and China will strengthen international cooperation and support justice.
The conference was divided into four sessions. The first session was dedicated to the political dialogue between Russia and China in the new conditions. The second was devoted to multilateral cooperation in Greater Eurasia and the Asia-Pacific region, while the third focused on information and communication problems between the two countries. The last session was fixed on the problems of globalization and regionalization.
The Sino-Russian conference of the Valdai Discussion Club is a multi-level, multi-faceted and multi-functional international exchange mechanism.
The Center for Russian Studies of East China Normal University has held the conference eight times since 2010.