Yunnan snub-nosed monkeys thrive in high mountains
Share - WeChat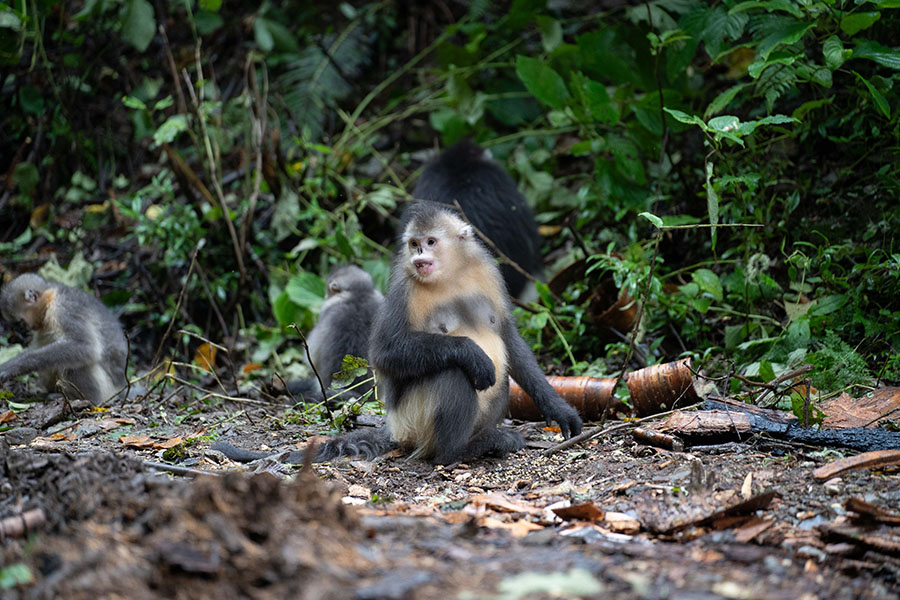 Habitat improvement and a series of protective measures have played a crucial role in the rise of the population of Yunnan snub-nosed monkeys, one of the planet's most endangered primates.
The Yunnan snub-nosed monkey, also known as the black-and-white snub-nosed monkey, lives in high-altitude areas at more than 3,000 meters above sea level in Southwest China's Yunnan province and the neighboring Tibet autonomous region. Approximately 65 percent of its population inhabits the Baima Snow Mountain National Nature Reserve, nestled in Yunnan's Dechen Tibetan autonomous prefecture.
"Currently, the reserve is home to about 3,000 Yunnan snub-nosed monkeys, across 14 populations," said Lai Jiandong, head of the Wildlife Protection Station at the Baima reserve. When the reserve was first established in 1983, however, the population numbered a mere 800.
Lai emphasizes the continuous enhancement of management levels within the Baima reserve, including the adoption of cutting-edge technologies for monitoring and safeguarding not only the snub-nosed monkeys but also other endangered wildlife species.
"In recent years, using technologies like infrared cameras, we have captured images of rare and endangered creatures such as leopards, jackals and sambar deer," Lai noted, underlining the critical role of such advancements in bolstering conservation.