Rickshaw Boy set for stage debut
Share - WeChat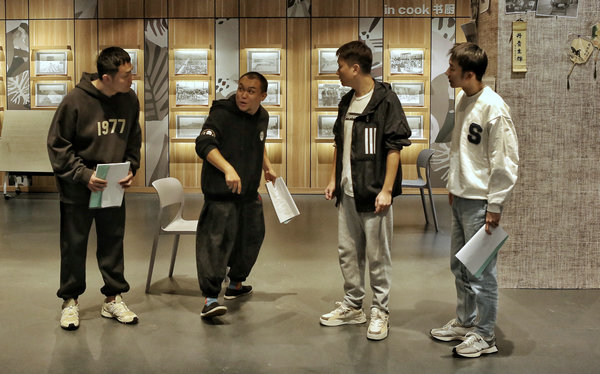 Chinese play, Rickshaw Boy, based on Lao She's novel of the same title, will make its debut onstage at Tianqiao Performing Arts Center in Beijing on Dec 30, with shows running until Jan 1.
Featuring an all-male cast, the play, directed by Fang Xu, follows Xiangzi, a poor young man from the countryside who comes to Beijing to become a rickshaw puller.
Rickshaw Boy is a masterpiece of 1930s Chinese literature. Its vivid portrayal of characters and vibrant capturing of Beijing life lends itself to adaptation in a variety of forms, including films, plays and operas.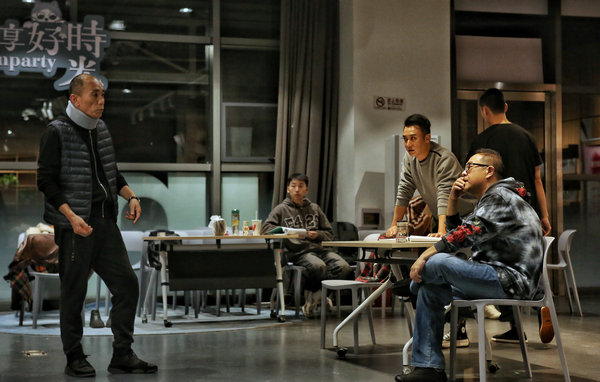 Actress Siqin Gaowa, who is known for playing the female lead, Huniu, in the 1982 film adaptation, works with Fang as the new play's consultant. Huniu is a tough and short-tempered woman, who marries Xiangzi and dies in labor.
"It has been a long time wish to turn this masterpiece into a theatrical production, and we try to bring new life to the novel as well as giving it a contemporary twist," says Fang, who has been adapting Lao She's novels into theatrical productions for years. This is the seventh time that Fang will turn Lao She's work into a Chinese play.
"One of the most challenging parts is to let audience understand Xiangzi, a man of a few words. We want to keep Xiangzi's introverted personality as well as unveiling his inner world to the audience," says Fang.
Most Popular