Messages of friendship and peace through colors of China in South Korea
Share - WeChat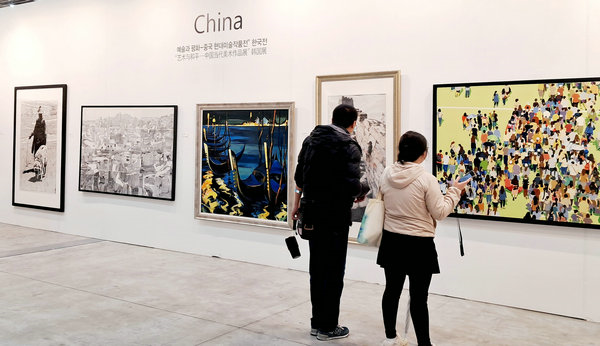 More than 30 works of art to include Chinese painting, oil, print, installation and video are on show at Art and Peace, a modern Chinese art exhibition opened on Nov 16 in Daejeon, South Korea, in a manner to intensify cultural exchanges between the two countries.
The works are brought by the China Artists Association, selected from its three major projects of importance, including the Beijing International Art Biennale, held since 2003 to show art from around the world. Some works are from Chinese Art to the World, a project of 15 years which has scouted fine works by home artists and exhibited them around the world. Other works are by artists who have participated in a project to sponsor young artists to travel and create abroad.
The ongoing exhibition is to show the dynamism and diversity of the work of Chinese artists, especially the younger generation with a wider vision and new understanding of their cultural traditions.
Most Popular