Iceland braced for volcanic activity
Share - WeChat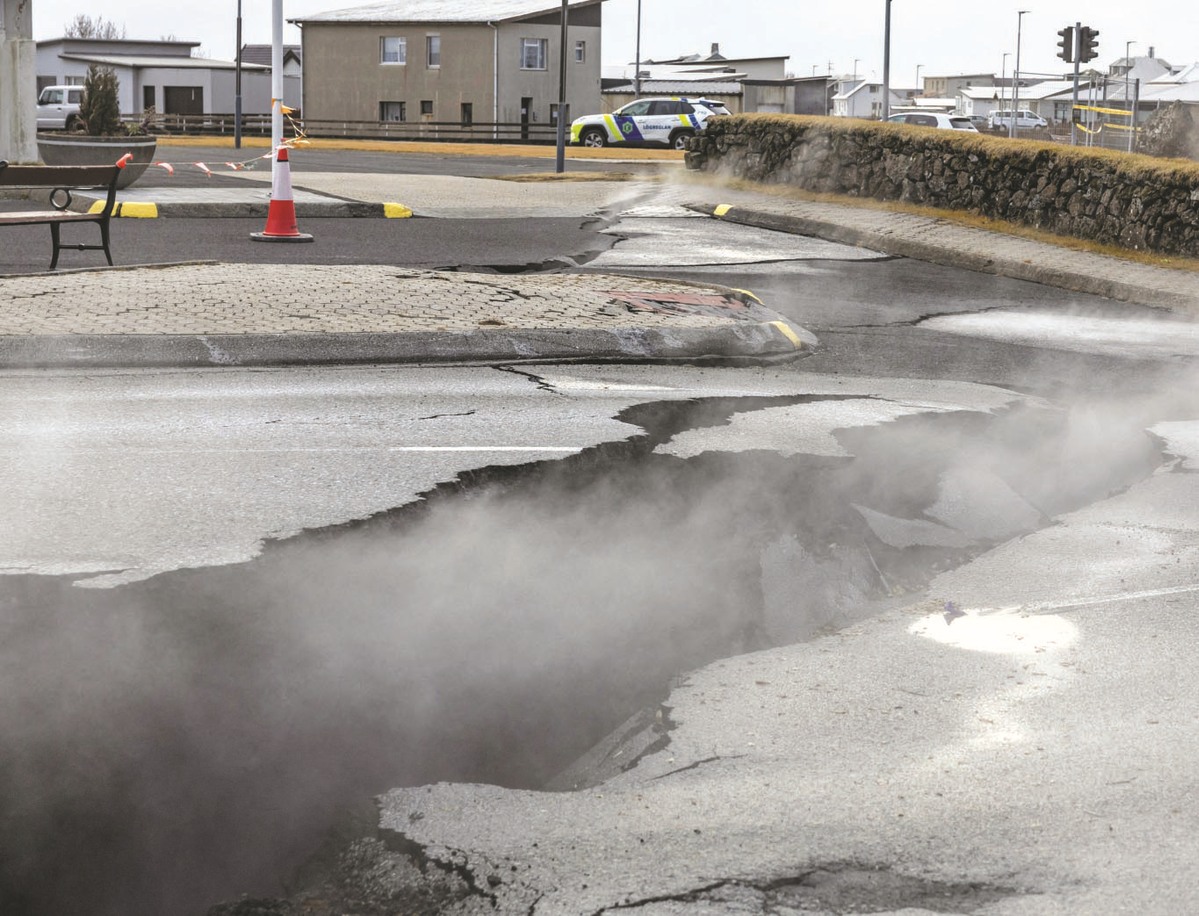 The southwest peninsula of Iceland could face "decades of volcanic instability", the country's weather forecasting agency has said, as fears grow about an impending major eruption.
Iceland, which is part of Europe, is located in the North Atlantic at the point where the European and North American tectonic plates meet, and is one of the most volcanically active places in the world.
The country's official tourist board website even describes volcanic activity as a "fact of life in Iceland" and says "people have learned to live with both its drawbacks and considerable advantages… and even entertainment", and its often spectacular volatility makes it a frequent destination for geography student field trips.
Parts of the southwestern town of Grindavik, which is close to one of the country's most famous tourist attractions, the Blue Lagoon geothermal spa, have sunk by more than a meter since last Friday, and local inhabitants have been evacuated from the area.
Data published by the Icelandic Meteorological Office, or IMO, on Nov 11 showed what it called a "magma tunnel" that was around 15 kilometers in length, and, at its shallowest point, just 800 meters below the surface, running from the north, down to Grindavik and into the sea, with the potential for an eruption at any point along the route.
Matthew Roberts, managing director at the IMO's Reykjavik headquarters, told the BBC that a series of eruptions on the Reykjanes Peninsula during the last few years, after centuries of inactivity, could be the start of a new "eruptive cycle" along the peninsula, and not just confined to one area, that could continue for decades.
Although he said that he did not expect a dramatic explosive eruption, a smaller-scale incident, causing the seepage of magma from underground, might cause other problems, including lava flowing toward the Blue Lagoon and adjoining Svartsengi geothermal power station.
With large fissures having already appeared in nearby roads, the Reuters news agency reports that workers at the power station have been trying to put defensive measures in place in advance of any threat to the facility, with a protective dyke one option being considered.
State broadcaster RUV quoted Justice Minister Gudrun Hafsteinsdottir as saying that enough equipment and materials to fill 20,000 trucks were going to be moved to the plant.
In recent days, the number of tremors reported has gone down, but Rikke Pedersen, head of the Nordic Volcanological Center based in the capital city, Reykjavik, said this should not to be taken as a sign that the threat was easing.
"Less seismic activity typically precedes an eruption, because you have come so close to the surface that you cannot build up a lot of tension to trigger large earthquakes," she said. "It should never be taken as a sign that an outbreak is not on the way."