Splendid winter scenery of the national park in Shangri-La, Yunnan
Share - WeChat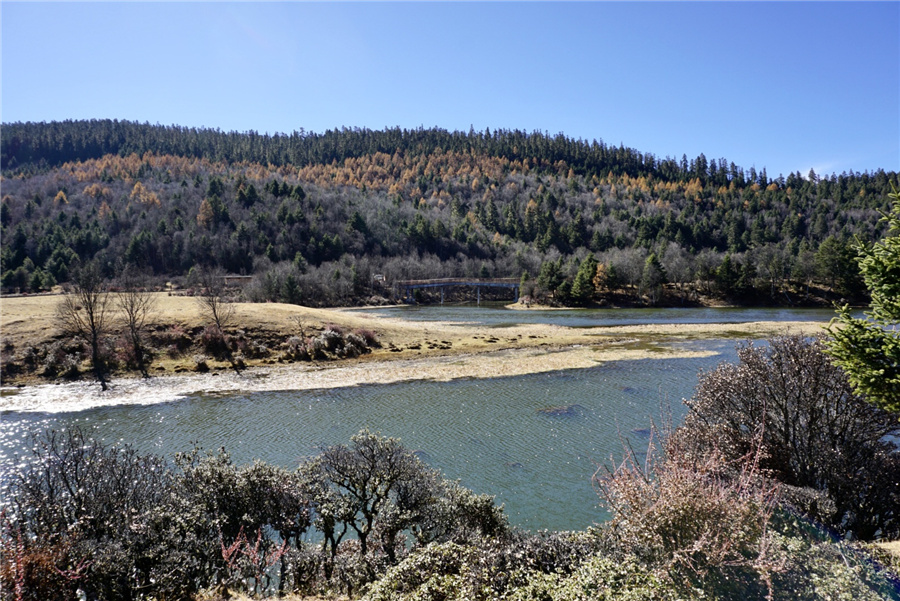 The Potatso National Park in Shangri-la is a must-visit for many who visit Southwest China's Yunnan province. The lush forests, grass, mountains and lakes formed a pastoral scene.
The national park, 22 kilometers away from the urban areas of Shangri-la, spans a total area of 300 square kilometers. It's known for two major tourist attractions: Bita Lake and Shudu Lake.
As the first national park in China, established in 2007, Potatso National Park is located in the southeastern part of the Qinghai-Tibet Plateau, featuring high biodiversity. It's a renowned scenic spot with major ecological importance. The park has developed tourism with ecological preservation as top priority in recent years. The tourism revenue is used in environmental protection, bringing it to a path of sustainable development.