Hong Kong chef Grace: How to cook steamed stuffed tofu
Share - WeChat Ingredients :
1 block firm tofu
100g minced pork (half-lean half-fat)
half a pack winter mushroom
1 tsp garlic (finely chopped)
a dash scallion
50ml cold water
Click here to know more about chef Grace.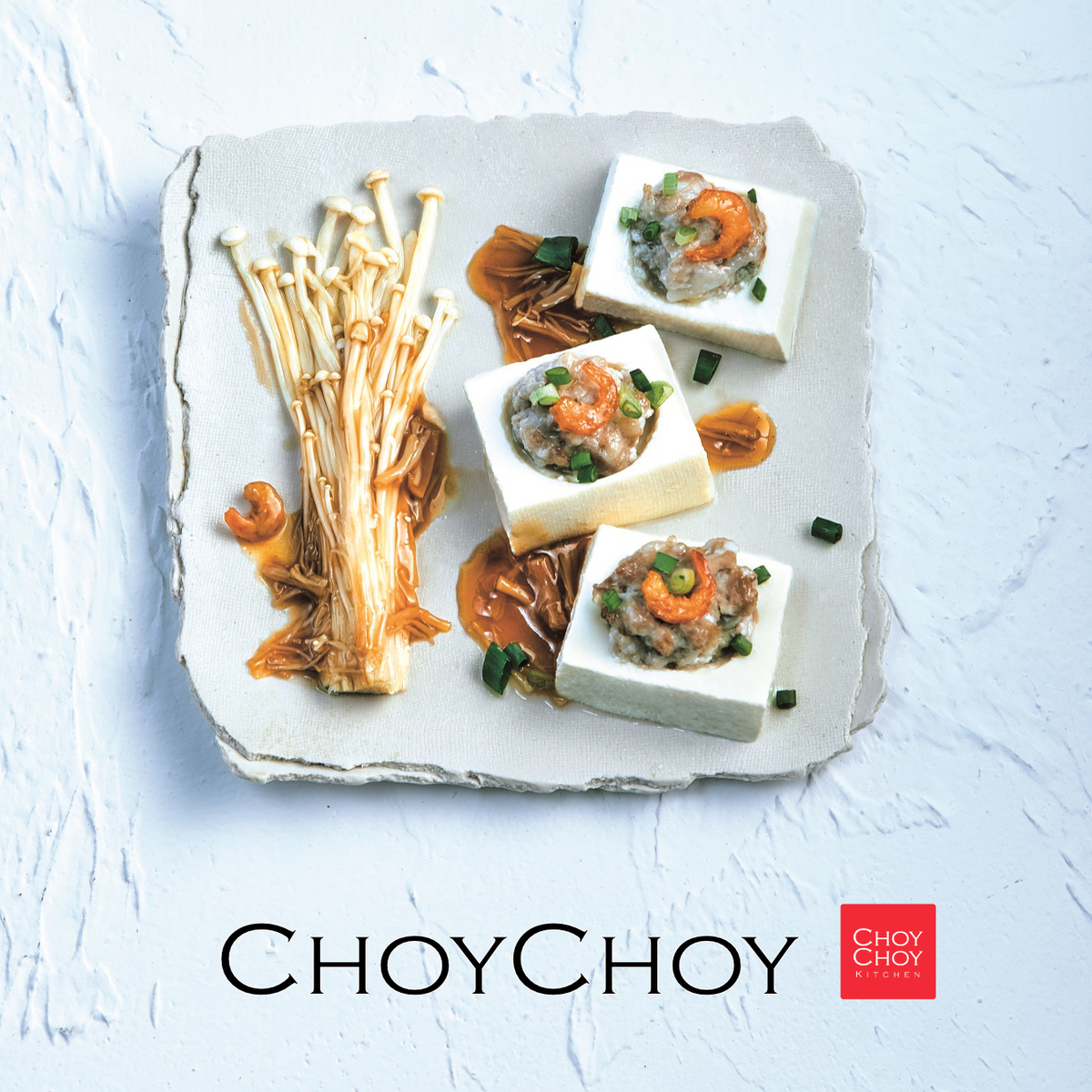 Marinade:
1/2 tbsp light soy sauce
2 tsps dark soy sauce
1 tbsp oyster sauce
1 tsp light brown sugar
3 tbsps corn starch mixture
(that is 2 tsps of corn starch + 3 tbsps of water = corn starch mixture)
Instructions:
1. rinse the tofu. cut horizontally and then cut into big cubes. scoop out a hole in each tofu cube.
2. rinse the dried shrimps in cold water. soak in hot water for 10 mins. and cut finely by scissors.
3. add all marinade into the minced pork, stir well and marinate for 15 mins.
4. cut out the root of the winter mushrooms. soak in water for 20 mins. tear into small bunches. drain and set aside.
5. stuff the marinated meat into the tofu cubes and wrap on heat resistant cling wrap.
6. to steam:
- using electric steamer: steam at 100⁰c for 10 mins.
- on the stovetop: put in wok when the water boils, steam on high heat for 10 mins.
7. at the same time, heat up the cooking oil in a pan on high heat. add the garlic, winter mushroom and seasonings (except the corn starch mixture). then add the water. cook and stir for about 2 mins. then add the corn starch mixture at this time. stir well and turn off heat.
8. when the tofu is done, drain off the accumulated liquid. sprinkle chopped scallion on top and pour the glaze together with the winter mushrooms on top of the tofu and serve. enjoy !!!
Most Popular