Shanghai is a beacon for global openness
Share - WeChat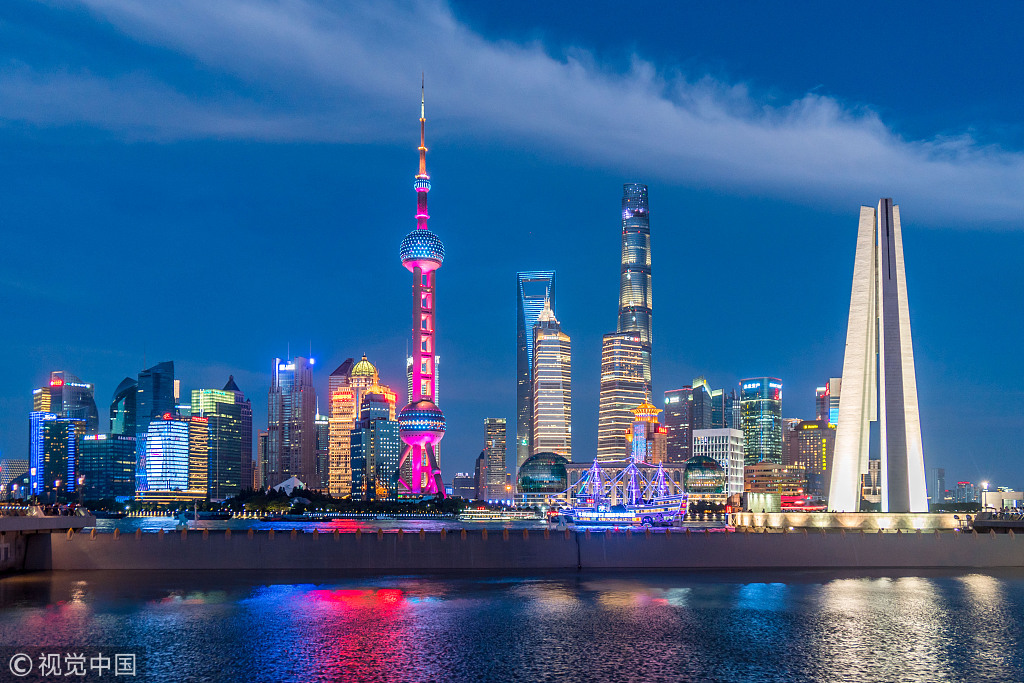 "World Openness" refers to the accessibility of knowledge, technology and other economic resources, transparency in activities and inclusiveness of participation across countries. Greater openness should lead to better economic growth, both in terms of quantity and quality (green growth) and it should allow economic development to be shared across the world, enabling many countries to benefit from innovations, technologies and best practices.
Therefore, it is essential to monitor progress in World Openness. The latest report was released recently on Nov 6 at the Hongqiao International Economic Forum in Shanghai. It was compiled in cooperation with the Institute of World Economics and Politics. A survey of data since 2000 shows that economic growth and trade in developing economies and advanced economies rises and falls together, but the growth rates achieved in the former are higher.
A key comparison year is 2008 when the World Economic Crisis hit and damaged growth and trade. The index today is down 5.4 percent from 2008 and has been relatively stagnant in recent years, showing a disparity between advanced economies with a 7.7 percent decrease in openness and developing economies with a 4.6 per cent increase.
It's noticeable that positive changes have taken place in scientific and technological progress, digital intelligence and green development, all aimed at enhancing global openness. In the policy area, there is a greater willingness to foster international collaboration. Many of these "ice-breakers" have connections with China.
Looking at these areas, it is fitting that the report was released in Shanghai, a city I experienced for many years, as it symbolizes much of the scientific and technological progress included in the report. The current China International Import Expo, the 6th Edition, hosted in Shanghai, represents China's willingness to encourage trade and welcome important imports from around the world and participation has grown significantly.
My mind goes back to the Shanghai World Expo of 2010, where for 6 months, the cultures and innovations of the world came together with a record attendance of visitors. They caught a glimpse of advanced clean energy technology in supercapacitor buses that could be charged at bus stops, providing a pollution-free journey around the Expo. Visitors could travel to Shanghai on electric high-speed trains at impressive new speeds and frequencies.
Since then, Shanghai has continued to develop as a leading center for electric vehicle production for automobiles, trucks and buses, supplying many of the commercial vehicles to improve air quality in cities in other countries. China's commitment to a green future has included a leading role in wind turbine and solar panel development and in new technologies for lighter and longer-lasting battery power. A World Bank report in 2022 stated that China has an estimated 54 million "green jobs" with 4 million in renewable energy.
Shanghai and other cities in China have become important centers for high-tech development in life sciences and the use of AI – including in autonomous driving vehicles. Shanghai is truly a showcase of the future, and China is willing to share its advancements with the world.
Reaching out is important. China's Belt and Road initiative (BRI) and cooperation in regional groupings such as the BRICS, have helped spread the knowledge of new technologies, raise finance for them and supply investment. The World Openness report shows that over the last 30 years, the share of global GDP achieved by BRICS members has risen from around 7 percent to approximately 25 percent, and their share of global trade has mirrored this with similar numbers. Equally, while the World Openness Index has fallen since 2008, the report shows that the same index for BRI countries has grown steadily each year.
We need a new launch pad for growth that is clean, efficient and improves lifestyles across the world. Shanghai and China can surely contribute to this takeoff.
Colin Speakman is an economist from the UK and an international educator specializing in China.
The opinions expressed here are those of the writer and do not necessarily represent the views of China Daily and China Daily website.
If you have a specific expertise, or would like to share your thought about our stories, then send us your writings at opinion@chinadaily.com.cn, and comment@chinadaily.com.cn.
Most Viewed in 24 Hours
China Views