Singapore seen as hub for renewable energy
Share - WeChat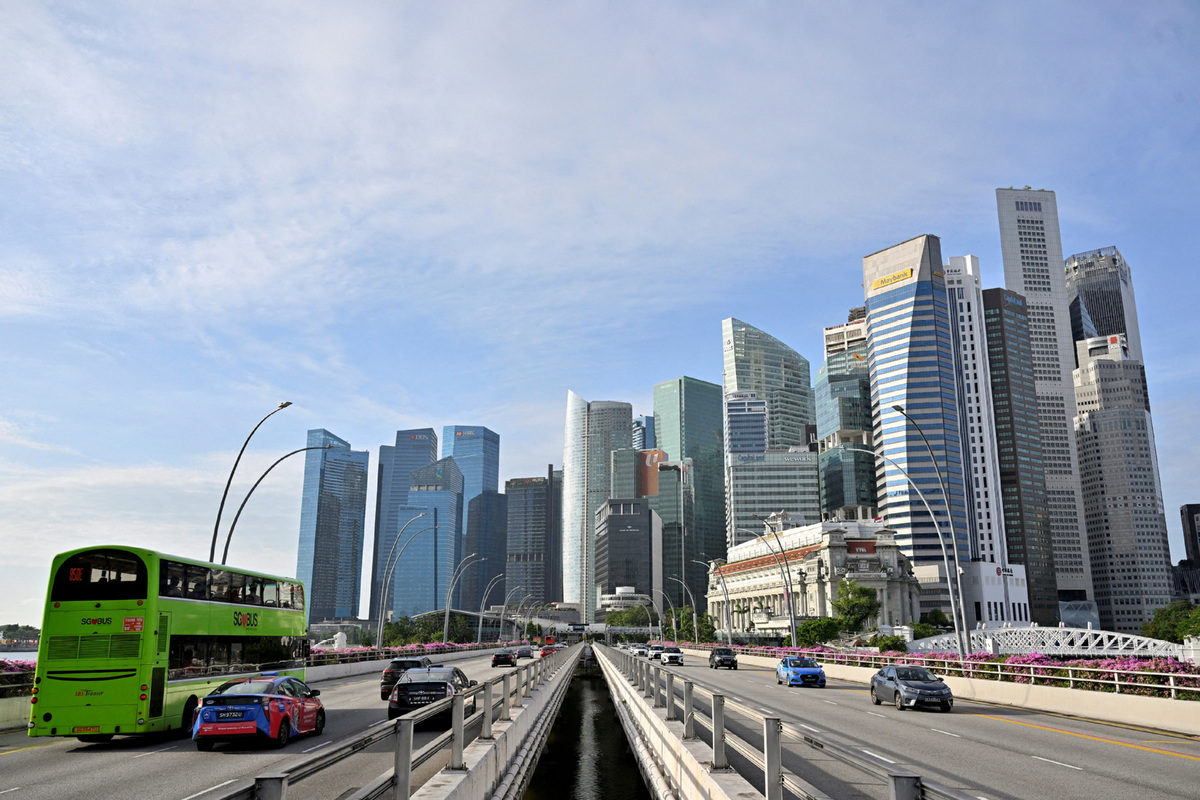 Singapore can serve as a hub for renewable energy as the city-state can leverage its status as one of the world's biggest commodity trading centers and bunkering ports, analysts said.
Singapore, a signatory of the United Nations' climate pact, has pledged to achieve net-zero emissions by 2050. It is targeting to import 4 gigawatts of clean energy by 2035, accounting for 30 percent of the city-state's total electricity supply.
As a small, resource-constrained country, Singapore has to import almost all its energy needs. At the same time, it is exploring a variety of different options, including regional power grids and emerging low-carbon alternatives such as low-carbon hydrogen and carbon capture, utilization and storage, Singapore's National Climate Change Secretariat said.
On Oct 24, Singapore's Energy Market Authority, or EMA, gave tentative approval for plans to import 1.2 GW of wind power from Vietnam. Earlier this year, EMA, has also approved the importation of solar energy from Indonesia and a mix of hydropower, solar and potentially wind power from Cambodia.
EMA's announcements have made Singapore "pivotal" in discussions to build a renewable energy power grid in the Southeast Asian region, said David Broadstock, senior research fellow and energy transition research lead with the National University of Singapore's Sustainable and Green Finance Institute.
He said discussions on a regional power grid among member countries of the Association of Southeast Asian Nations have been ongoing for the past few years, but there were no "right conditions to really take that forward".
But with Singapore's push for renewable energy, Broadstock said it can "play a central role in actually formulating that grid". He said Singapore, with its strong legal and financial institutions, balanced political and business environment and access to funding and capital, makes it an ideal location for regional power exchange.
Chan Siew Hwa, co-director of Nanyang Technological University's Energy Research Institute, said Singapore is a mix of financial, trading and transportation hubs and this is why it can facilitate the import and export of energy around the region.
Singapore is "not working alone". "We want to work with our neighbors to strengthen the entire ASEAN position in the world. If Singapore can become a hub, certainly that you will benefit ASEAN as a whole," Chan said.
Victor Nian, co-founder and CEO of the think tank Centre for Strategic Energy and Resources, said despite its limited land space, Singapore could potentially become one of Asia's hubs for renewable energy as the country has always been open to innovative solutions.
He said Singapore is a strategic place for companies and startups to pilot new technologies and prove new ideas in renewables. These companies can venture into neighboring countries to expand their businesses. Nian said there is a need for ASEAN and Singapore to accelerate their efforts in energy transition, while recognizing the practical constraints and geopolitical dynamics in the region.
The 28th UN Climate Change conference, to be held from Nov 30 to Dec 12 in Dubai, has again stressed the urgency of cutting carbon emissions and meeting climate commitments.