Repairing the past, restoring our future
Share - WeChat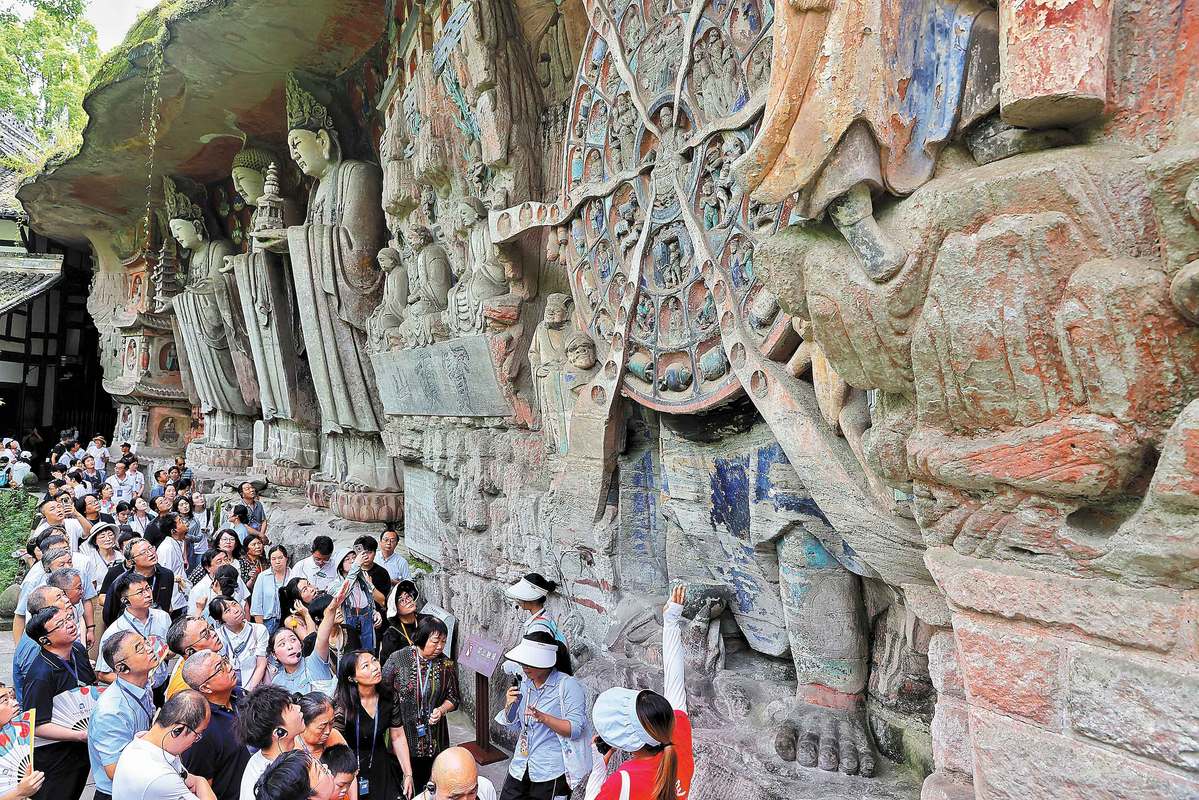 Cave temple protection in Chongqing requires effort, talent and pride in rich heritage
A massive array of stunning rock carvings are receiving ever more attention and protection as they regain their past glory.
Stone-paved stairs, steep but not long, lead one up to Beishan (Northern Mountain) that sits about 2 kilometers in the northwest of Dazu district, Chongqing.
A wooden corridor built against the rock wall then reveals itself.
Walking down the shaded path, hundreds of grottoes, as dense as beehives, hit the eye from the side wall.
The corridor has served as a shelter for the Buddha figurines, deities and animals that were delicately carved out of the rock as early as the Tang Dynasty (618-907).
The rudimentary wooden structure was built in the 1950s to shelter the exposed rock carvings, says Jiang Siwei, head of the Academy of Dazu Rock Carvings based in the district.
"It looks simple but is very practical, and keeps the grottoes from the elements," Jiang says, adding that a similar structure would have been in place when the grotto was first built in ancient times.
"Moreover, it blends in with the surroundings."
The Beishan cluster is part of the Dazu Rock Carvings, which were inscribed onto the UNESCO World Heritage List in 1999, the second grotto temple entry from China, after the Mogao Caves in Dunhuang, Gansu province.
Those grotto temples were believed to have been introduced into China from India via the Silk Road in the third century. As the Buddhist art form evolved, it absorbed local artistic elements.